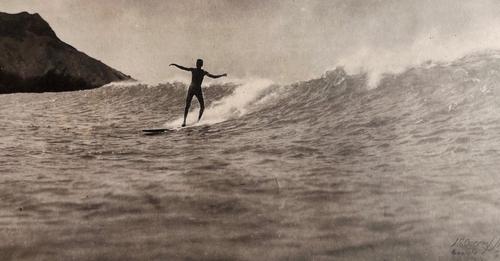 Calling all surf collectors!!!
Redo Market Surf Auction: Vintage Surf
Timed Auction
Closing: 

Aug 5, 2023 at 10 AM PDT
Dana Point, California | 
100 Lots
The crew at
Redo Market
are cooking up something special. The Redo Market Surf Auction is coming this August.
From an original copy of A.R. Gurrey's "Surf Riders Of Hawaii," to a copy of Doc Ball's "California Surfriders" signed to his pal LeRoy Grannis, to original art by Rick Griffin and John Severson, to Dale Velzy's cowboy hat and bolo tie, there are some insane lots in this first-of-its-kind auction.
Stay tuned as auction lots will start showing up online next week.
Some of the proceeds will benefit SHACC and its mission of preserving and sharing surfing's history, heritage and culture.
Again, for the first time ever, all things vintage surf in one place.
Whether you're a serious collector or just looking for that special surfy something, the first-ever Redo Market Vintage Surf Auction is here.
From fine art to ultra rare photography and publications, vintage tees, boardshorts, jackets, trophies and so much more, there's never been this much radness in one auction.