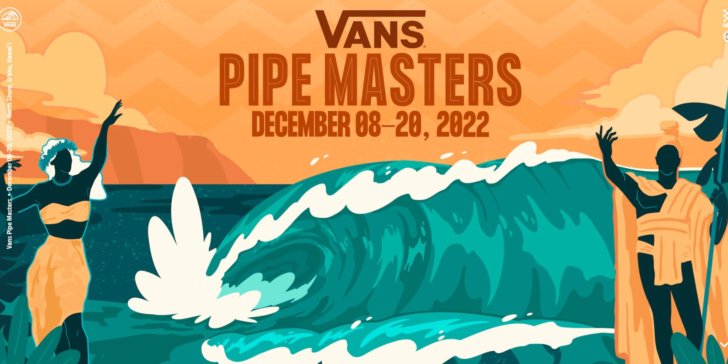 Dec 18, 2022
Vans, the original action sports brand and icon of creative exploration, is proud to present the Vans Pipe Masters event, December 8-20, 2022, on the North Shore of Oahu.
The reimagined Vans Pipe Masters marks a new chapter for the iconic wave and contest.
This year's specialty event will showcase 60 men and women surfers handpicked by Vans who represent the most exciting barrel riders and aerialists from around the world.
The contest is a leaderboard style event with all competitors surfing in three rounds in search of their top three highest scored rides.
The top four male and top four female surfers with the highest total scores will advance to the finals for a chance to win a portion of the $420k prize purse.
About Vans Surf:
Inspired by the creative pioneers, craftsmen, legends, and true icons of the sport, Vans Surf embodies a lifestyle of experimentation and championing the creative and unpredictable nature of surfing—because progress is never a straight line. Vans Surf: "Off The Wall and Into The Water."
Vans Global Surf Team:
Alex Knost, Chelsea Woody, Dane Gudauskas, Dane Reynolds, Dylan Graves, Harry Bryant, Ivan Florence, Jett Schilling, Joel Tudor, Justin Quintal, Kyuss King, Leila Hurst, Michael February, Nathan Fletcher, Nathan Florence, Pat Gudauskas, Rasmus King, Tanner Gudauskas, and Wade Goodall.