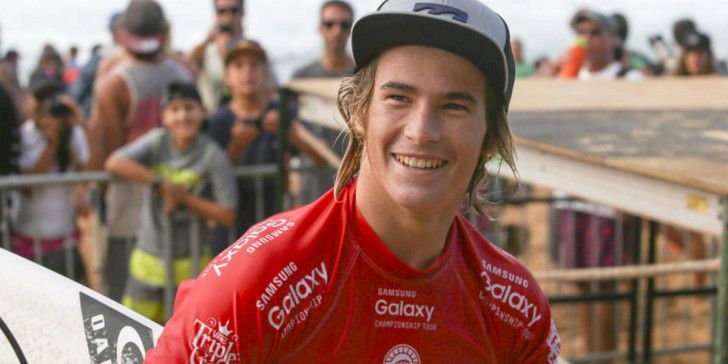 Article courtesy of theinertia.com | pc: Cestari
World Tour competitors are undoubtedly feeling a little uneasy at the moment, as 18-year-old Jack Robinson has officially been awarded one of the two wildcard spots for the 2016 Drug Aware Margaret River Pro.
Regarded as one of the finest, most knowledgable gents to surf the Box and North Point, two potential venues for the Margaret River Pro, the local regular-foot will surely be a huge threat come April 8th.
"I feel very privileged to be chosen," said Jack. " I can't wait for the show to begin, and I'm looking forward to competing on my home turf and also considering the extra locations available this year."
Jack Robinson has proved time and time again that he belongs competing alongside the world's best surfers, especially at venues like Teahupo'o, Pipeline, and big barreling venues. And with the way wildcards have been performing this year, expect to see Jack causing some major upsets to today's top seeds.
Round 1 Heat Draw
2016 Men's Drug Aware Margaret River Pro
Heat 1: Jeremy Flores, Taj Burrow, Alejo Muniz
Heat 2: Julian Wilson, Kai Otton, Alex Ribeiro
Heat 3: Matt Wilkinson, Stu Kennedy, Adam Melling
Heat 4: Italo Ferreira, Kanoa Igarashi, Dusty Payne
Heat 5: Gabriel Medina, Davey Cathels, TBA
Heat 6: Adriano DeSouza, Keanu Asing, TBA
Heat 7: Jordy Smith, Michel Bourez, Jack Freestone
Heat 8: Nat Young, Caio Ibelli, Matt Banting
Heat 9: Joel Parkinson, Conner Coffin, Ryan Callinan
Heat 10: Kelly Slater, Kolohe Anding, Miguel Pupo
Heat 11: John John Florence, Adrian Buchan, Sebastian Zietz
Heat 12: WIggolly Dantas, Josh Kerr, Jadson Andre