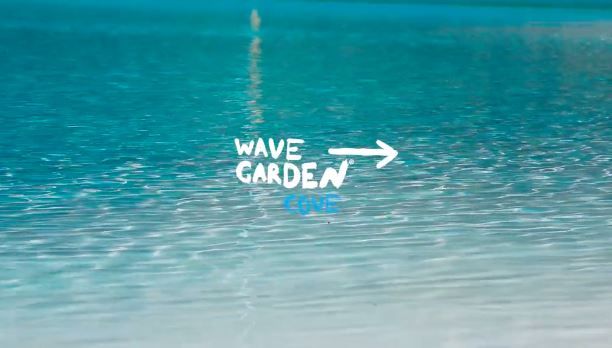 New technology proven by Sebastian Zietz, Filipe Toledo, Gabriel Medina, Matt Wilkinson, Josh Kerr and others Pro surfers. These stoked test pilots got easy paddles, barrels, carves…and tons of wave per hour…a record.
"The high wave frequency of the Cove enables a high user capacity, which is essential for surfers wanting to catch lots of waves," Wavegarden founder and CEO Josema Odriozola said in the press release. "The versatility of our technology means we can alter wave height, shape and power in an instant to match the experience level of all surfers. Also, wave frequency can be adjusted to cater precisely for the number of surfers in the water."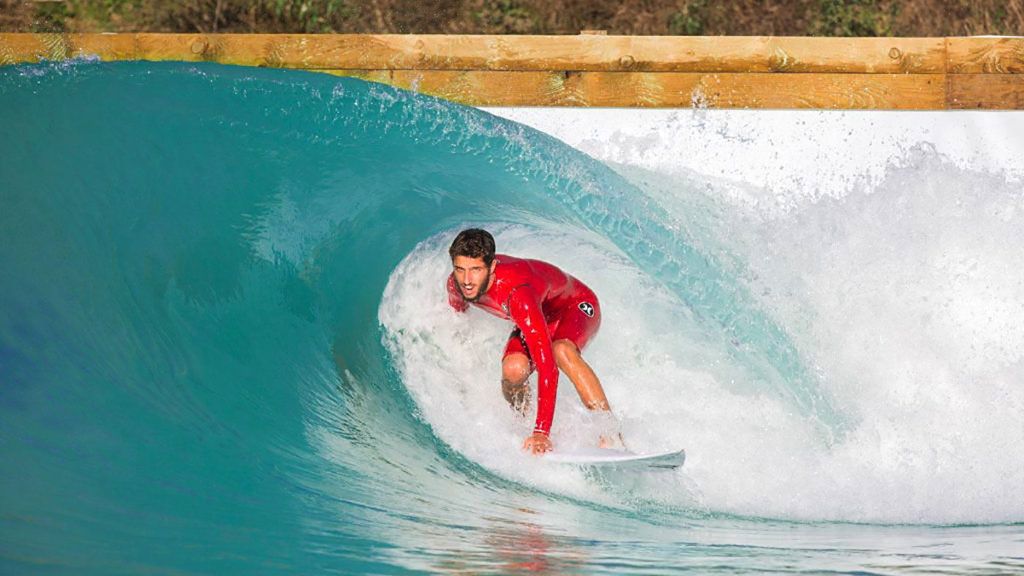 Filipe Toledo enjoying The Cove. Photo: Courtesy of Wavegarden
The Cove competes for wave pool technology supremacy esp against Slater's.  Couple differences: "The Cove"  takes up just 164 feet x 262 feet and generates more waves per hour. Slater's wave still seems like the grander of the two since, but lets see what public says after they 'try it'. The World Surf League has purchased a majority holding in Slater Pool…will they look at The Cove?
"The machinery of the Cove is modular, eschewing complicated hydraulic or pneumatic systems in favor of a smart and simple electro-mechanical design," the press release explained. "Consequently, very little energy is lost in the transmission of forces, which keeps running costs at a minimum and makes the Cove the most energy-efficient technology on the market today."
Its going to be fun watching the competition grow with The Cove and Kelly Slater's machine. One thing's for sure, artificial waves are evolving and can only get better giving us all more variety. If it's come this far this fast, just imagine 50 years out. It will be a NEW SURF WORLD!