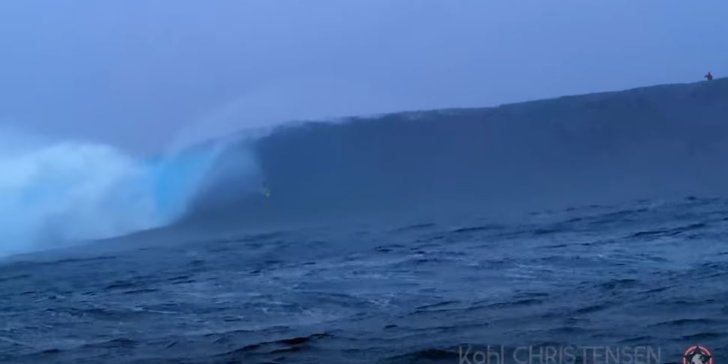 "A hundred feet and black out there…" Jojo Roper
One of the great swell events of the century when literally all the best big wave surfers converge on Fiji's Cloudbreak to ride possibly the best monster left hand wave on the planet like Ramon Ravarro did.
This edit is taken from the BIG WAVE PROJECT 2.
Featuring Kelly Slater, Garrett McNamarra, Alex Grey, Bill Kemper, Kai Lenny, Laurie Towner, Nathan Florence, Koa Rothman.
It's an all star cast that didn't go home disappointed.