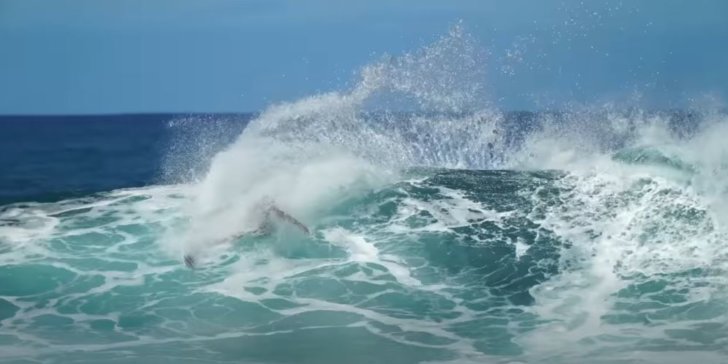 Jul 22, 2022 Mick Fanning meets up with the Ho family for a fun day of surf in Hawaii! This morning had some nice swell at Rocky Point located on the North Shore of Oahu.
Surfers: Mason Ho, Michael Ho, Coco Ho, Mick Fanning & Dave Rastavich.
Filming: Rory Pringle & Mason Ho.
Jams: Mom collection.
Front page frame grab shows Mick's power and rail used to the Nth degree…he then pops out a second later like a magician (see second frame below).