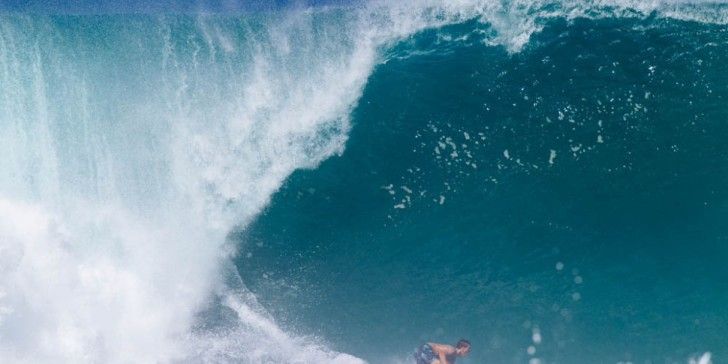 Mahalo to Grant Ellis/surfermag.com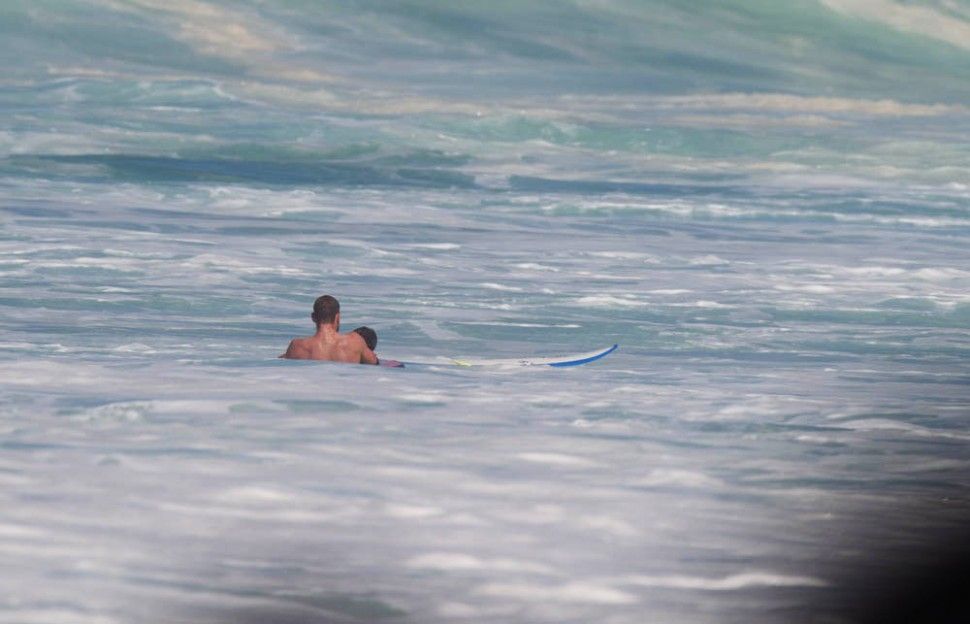 Botha was a hero, quite possibly saving Evan's life. Photo: Ellis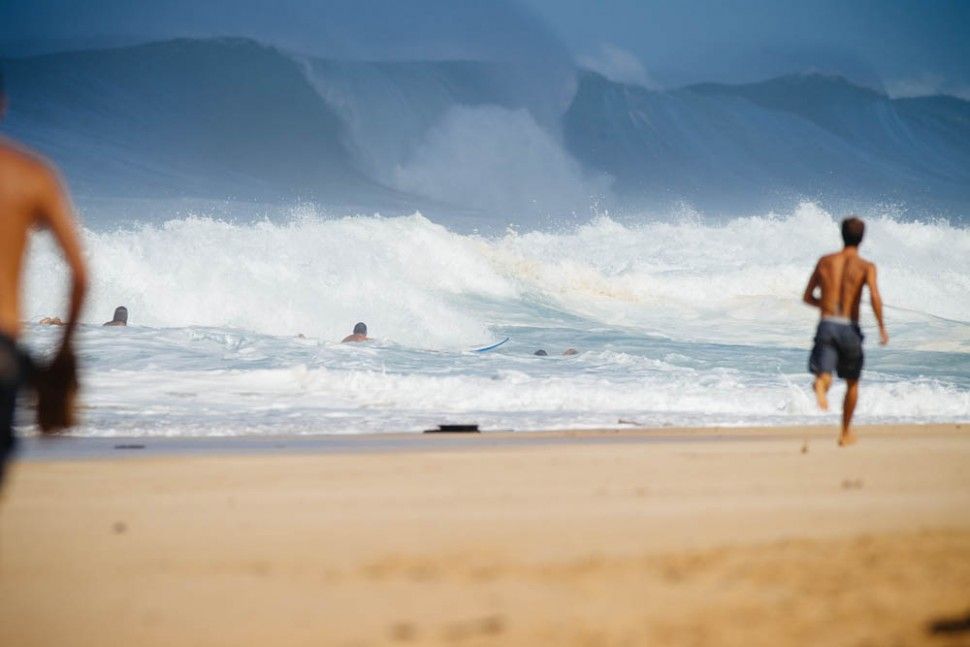 Rescuers sprint to Evan's aid. Photo: Ellis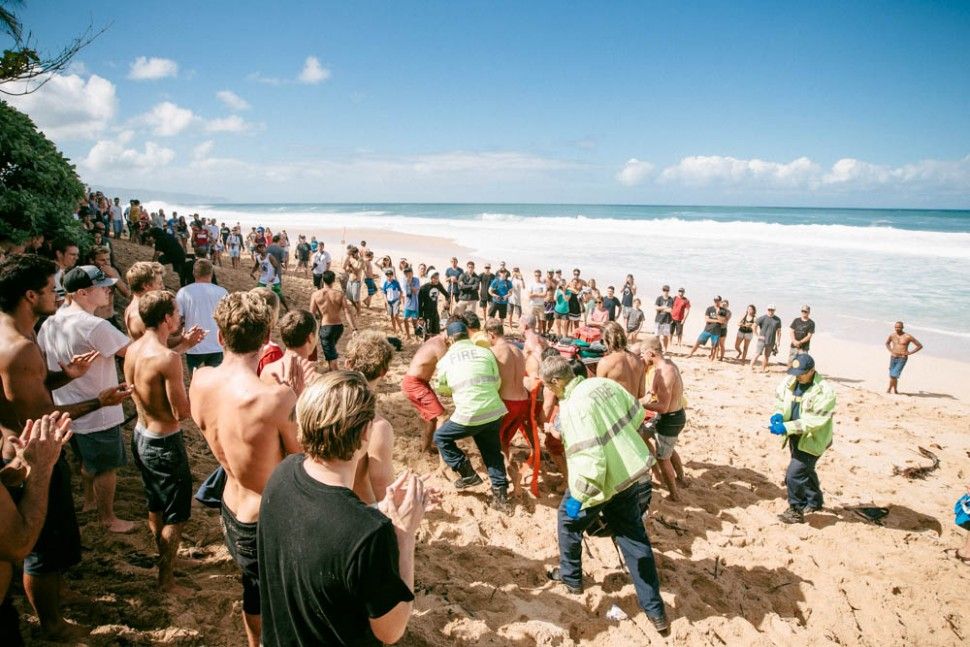 Lifeguards cart Evan away to an ambulance, with appreciative applause from concerned onlookers. Photo: Ellis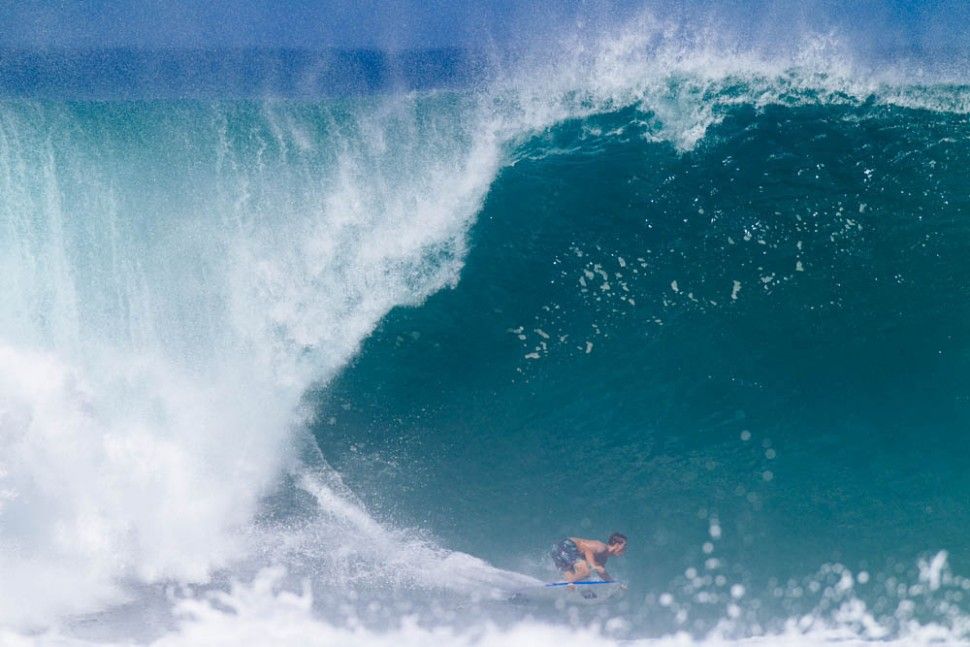 Thoughts and prayers to Evan so he can get back to doing more of this. Again, Mahalo to Grant Ellis/Surfmag.com for capturing the incident.
Surf News Network, 6 December, 2015 – Floridian surfer Evan Geiselman has been seriously injured at Pipeline. Geiselman was pulled unconscious from the water after being clamped down by a closeout barrel during a day of heavy surf on the North Shore.
Photographer Matt Hoffman told The Inertia that Geiselman was held under for a three-wave set.
Bodyboarder Andre Botha and Mick Fanning helped Geiselman to shore. Lifeguards attended to the 22-year-old at Ehukai Beach on Sunday.
The Inertia's associate editor Dashel Pierson was one of many on the beach who witnessed the accident. "He (Geiselman) was lying eyes closed gasping for air like a fish out of water on the beach," he posted to the website.
"It was a really scary moment. Everyone on the beach was holding their breath praying that he was OK."
Geiselman is reportedly in a critical condition at a local hospital.
Pierson recorded the below clip of the rescue and posted it to YouTube. More on this story as it develops.
SURFERMAG.com GO HERE