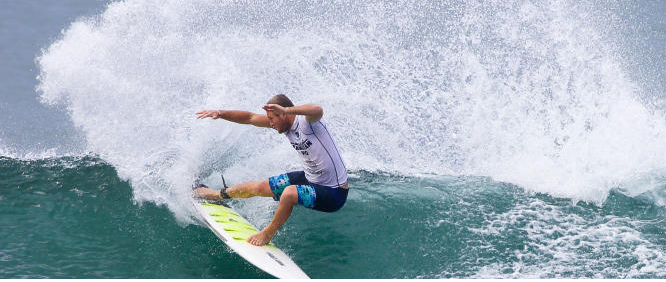 Article Courtesy of WSL / PC: WSL
Hawaiians Dusty Payne and Mason Ho will be competing in the Rip Curl Pro Bells Beach men's contest as the injuries to CT tour stars continue to pile up. Ho will officially be replacing Filipe Toledo , who was forced to pull out of the rest of the Australian leg due to a groin injury he suffered at Snapper Rocks during the Quiksilver Pro. Payne is filling the hole left by Australian rookie Jack Freestone, who suffered a serious leg injury shortly after the event.
Ho and Payne are joining Adam Melling, Stuart Kennedy, and Sebastian Zietz who were already on the replacement list at Bells, on behalf ofOwen Wright, Bede Durbidge and Alejo Muniz, respectively.
Zietz and Kennedy made the most of their opportunities, too, with their 9th and 3rd place finishes. "A lot of people forget that Bede Durbidge got on tour as an injury replacemnt and surfed well enough to stay there," says Stu Kennedy. "We're basically trying to do the same."