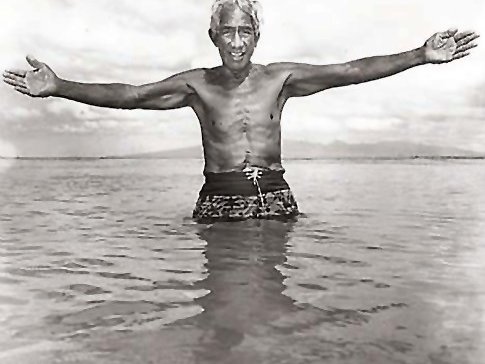 THE LEGEND WAS BORN ON AUGUST 24TH 1890…MAKING HIM 132, TODAY!
ALOHA AND WELCOME TO THE 2022 DUKES OCEANFEST!
DUKES OCEANFEST KICKED OFF WITH NEW SSW ON DAY ONE LAST SATURDAY AND THE SWELL CONTINUES EVEN TODAY WITH 3′ SETS AND PERFECT CONDITIONS…WATCH FOR SEABREEZES TO KICK IN THE NEXT COUPLE DAYS. SNN.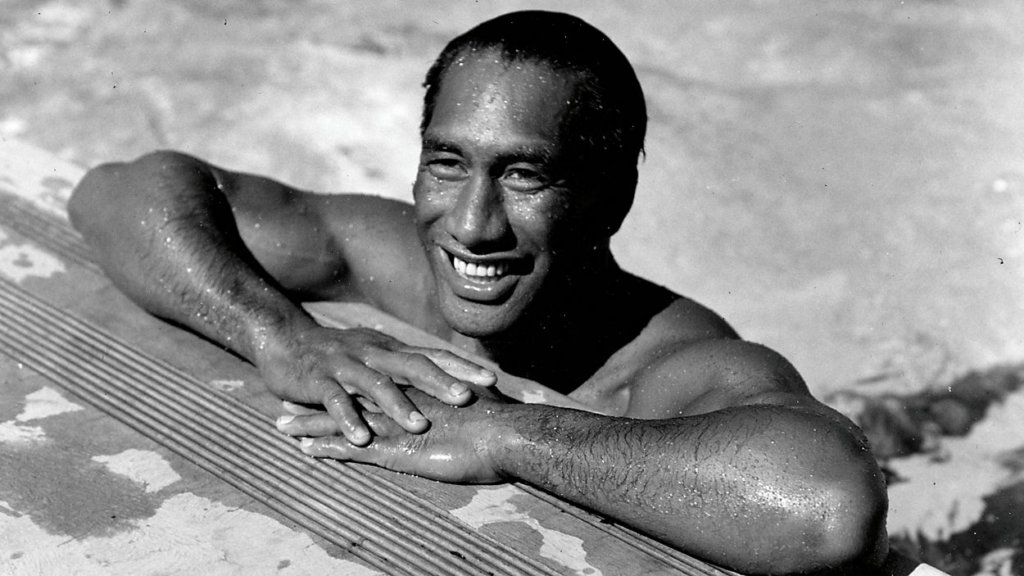 All images: Dukes Oceanfest
We've been waiting 2 years!
We're finally here. We kick off Saturday the 20th 
The 19th Annual Dukes Oceanfest! Yes, it could have been the 21st but… the pandemic. There's a new overhead swell building through out the day with a peak of 3-5′ Sunday…just in the nick of time! Mother Nature is blessing Hawaii's week-long ocean festival which celebrates the Spirit of the Great Duke Kahanamoku.
Born August 24th, 1890, The Father of Modern-Day Surfing will be sending plenty Aloha down on all competitors and spectators who are gathering on the world most famous beach.  The Legend would be stoked at how many categories of competition there are now!
The weeklong festival includes much more than long and short boarding, tandem, paddleboarding and SUP surfing/racing…There's also a one-mile swim race, a canoe regatta in honor of our Wounded Warriors, there's surfboard water polo, beach volleyball, foil surfing, Accessurf Adaptive Surfing…even a Red Bull Party Wave and Raising Cane's 'Going to the Dogs' Surffur competition! Whoa. This last comp will be ruff…:)
Duke's life was astonishing. His accolades are too numerous to go into detail now, but we want to acknowledge his winning Gold in the 100 meter in the 1912 AND the 1920 Olympics. He then took Silver in 1924. Our 6' 1" 190 lb. super star athlete had super-sized longevity and a competitive spirit.
More than anyone Duke popularized Surfing around the world and in Hawaii. He was the 1st ever to be inducted into both the Swimming Hall of Fame and the Surfing Hall of Fame. WOW!
Lastly, and most importantly, he was and, in many ways, still is… the World's Ambassador of Aloha. The love and fellowship he gave is something to be cherished and lived. Thank You Duke.
Duke Kahanamoku passed away Jan. 22nd, 1968, from a heart attack at the young age of just 77 in Honolulu. His ashes were scattered off Waikiki as a group of beach boys sang Hawaiian songs like "Aloha Oe".
BE SURE TO GO HERE FOR MORE INFO AND EVENT SCHEDULES…AND SEE YOU THERE!!