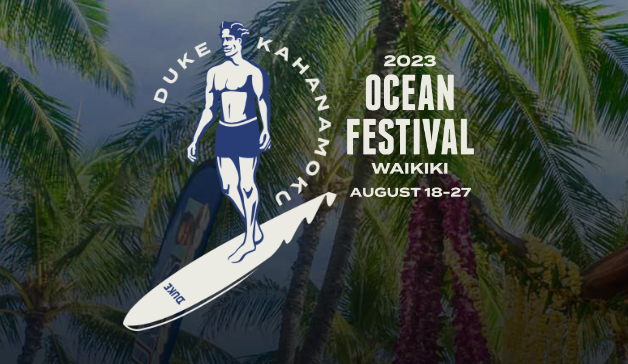 Thank You for joining us at 
The Duke Kahanamoku Opening Ceremony presented by Hawaiian Airlines
August 18, 2023  5pm! Here we Gooooo….
Duke Kahanamoku Statue, Kuhio Beach Park 
Aloha Kākou,
With the devastating Maui fires having affected Hawaiʻi's communities, the Duke Kahanamoku Ocean Festival has thoughtfully decided to proceed with the 21st annual event, August 18-27, 2023.
The festival's mission, in conjunction with the Outrigger Duke Kahanamoku Foundation is to perpetuate the legacy of Duke Kahanamoku and provide resources to help enrich the lives of Hawaiʻi's Scholar Athletes. We are committed in elavating by way of what Duke would do, using the ocean as a way to come together.
The Outrigger Duke Kahanamoku Foundation, volunteers, and sponsors have tremendous ties to Maui.
Unanimously we will support The Duke Kahanamoku Ocean Festival 2023 to be a vehicle for supporting the Maui community.
We will have opportunities on site to be informed on many ways support the people of Maui.