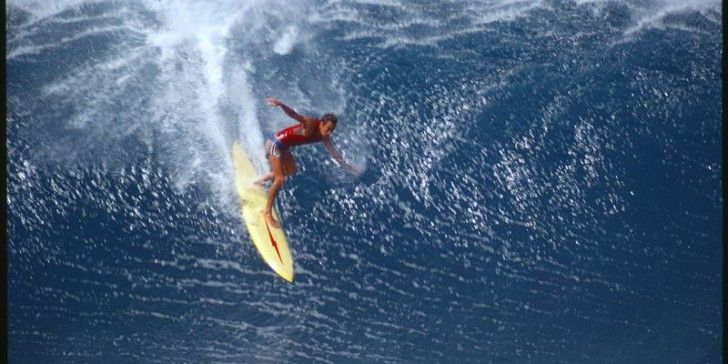 Gerry Lopez at Pipeline © Patagonia/Wilkins
Gerry Lopez returns to the Fabled North Shore for surf realization & yoga retreat at Turtle Bay Resort in October.
Surf News Network, 24 July, 2015.  Gerry Lopez, the original Mr. Pipeline, who redefined the art of tube-riding at the  iconic Banzai Pipeline by infusing the focus and mastery gained from years of yoga and meditation. His unique approach put both him and Pipeline in the spotlight.
Today, his relationship with this fabled shoreline of Oahu brings him home for this once-a-year, highly sought-after retreat, October 12-15. Join him as he serves up an inspiring mix of surf and zen mastery at one of his favorite places on Earth.
This Retreat offers three full days with Gerry as takes you on a journey of surf, yoga, SUP, personally guided excursions to some of his favorite locations, meditation, island dining, and Talk Story sessions.
Gerry will also introduce you to a few of his friends, including Maui's big-wave rider, 6x SUP world champion, and all-around ocean sensation Kai Lenny, who will be in town for the SUP World Series Finals that takes place at Turtle Bay the following weekend, October 16-18.
"Surfing teaches you to be in the moment spontaneously," explains Gerry. "Go with the flow smoothly. That's how you get the most of the wave and it's also how you get the most out of life."
Come on your own for a path to self-discovery, or buddy up for a shared experience of a lifetime.
Author: Mark 'Skip' Taylor
To Meditate more GO HERE