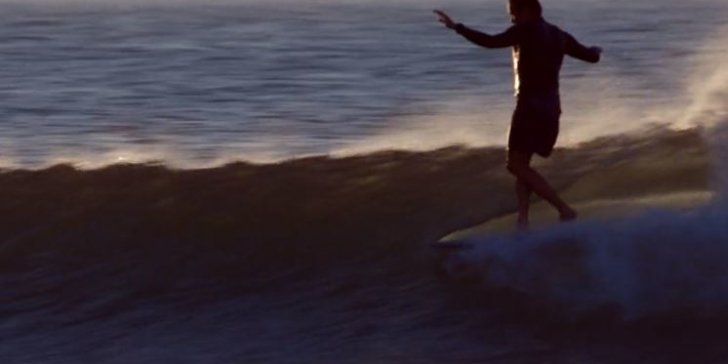 "Assorted Rides" is comprised of a few sessions in California where I met up with a surfer I've really enjoyed watching over the years. Devon Howard's approach to surfing inspired the feel of this short—a modern classic. In preparation for this project, I pored over old surf photography books with works by guys like LeRoy Grannis and Ron Stoner. They are photographers that captured moments and told stories through the use of dramatic backlighting and color accents compressed through a manual focus telephoto lens that—when complemented by the grain of film—produced a timeless image. My hope is the short film does two things: 1.) Makes you want to go surfing right now! 2.) To record a moment in time which represents what I think is Devon's best surfing to date, at age 46 no less.
And if curious about what's going on under his feet, here's what Devon had to say about the boards and the type of surfing we filmed:
"After a few decades of goofing off in the surf, I've whittled down what I ride most into two distinct camps—both of which are an obvious extension of the waves, culture, and characters where I've lived all these years. For the cruisey, under shoulder-high days (which there are many), I find classic style single-fin longboards (9'9 to 10') with a '66 Australian bent are hard to beat. When conditions finally push shoulder high on up to double overhead, my plan shapes dip down a few feet to a range of mostly egg-inspired outlines (6'10 – 7'2"), and the rails, bottom contours, and fin set-ups take on a much more revved up form.
I dig how these two design groupings allow an easy transition from one to the next (thank you low rocker and generous volume), but offer discernible shifts in speed, accessibility to different parts of the wave, and maximize the available space on the face. This film short by Florida's Drew Miller captures the back and forth pacing between long and mid-sized equipment, the decisions for which are primarily driven by equal parts attitude and surf conditions.
There is absolutely nothing new here in terms of a "horses for courses" approach (thank you, Nat Young, Skip Frye, etc), but although well into my mid-40s, I'm still passionate about learning what works, what doesn't, then plugging that back into the never-ending design loop. The stoke for staying on the surf prowl explains why the boards and the ride itself just keeps getting better."
Thank you for watching,
Drew Miller
@drewbmiller