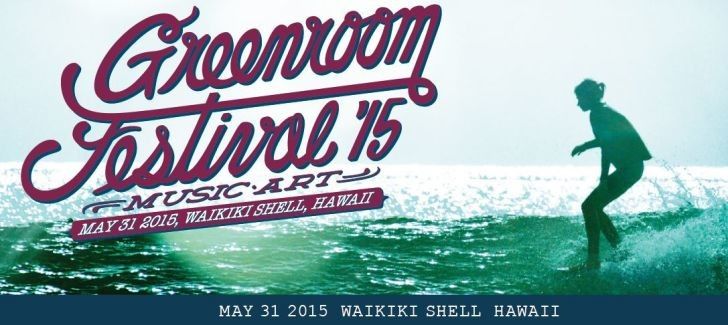 Surf culture festival featuring 2 performance stages with 7 musical guests (Donovan Frankenreiter LOTUS, Jake Shimabukuro, Tommy Guerrero, Ray Barbee, Def Tech & Makua Rothman), artist tents with popular surf artists in attendance (Heather Brown, Christie Shinn, Kat Reeder, Kris Goto, Two Crows, Captain Surfs, Nick Kuchar, Plate Lunch & Susan Wickstrand), outdoor Yoga activities,
food booths & more!
『Save The Beach, Save The Ocean』
Save beaches decreasing throughout the country. Such thought is the concept of GREENROOM FESTIVAL.
GREENROOM FESTIVAL is a culture festival of art and music, with the backbone of beach-culture and surf-culture.
GREENROOM FESTIVAL conveys ocean, beach lifestyles and culture through Music and Art, and maintaining precious beaches for our children.
All our artists, no matter what their nationality or genre, are sure to present to you their very best performance, leaving behind precious memories in all of your hearts.
GREENROOM FESTIVAL Organizer
Naoki Kamayachi