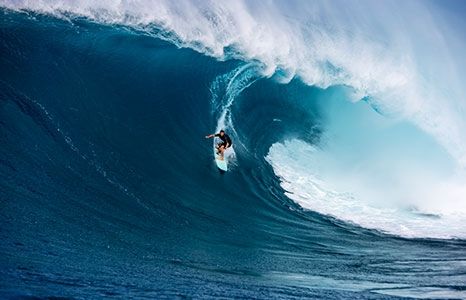 The 10th Annual Honolulu Surf Film Festival still pumping! Catch Trailer below.
Distance Between Dreams
Showtimes:
Tuesday Jul 25 01:00 PM
Saturday Jul 29 07:30 PM
Wednesday Aug 02 01:00 PM
Location:
Doris Duke Theatre
Price:
Museum members: $10.00
General Admission: $12.00
About the Film:
Part of the Honolulu Surf Film Festival 2017 running till Aug 2nd
Directed by Rob Bruce. USA. 2016. 62 min.

In Distance Between Dreams, the most historic year in big wave surfing comes to life through the eyes of iconic surfer Ian Walsh, as he sets mind and body in motion to redefine the upper limits of what's considered ride-able.
With massive El Niño–powered swells building across the Pacific, Ian, Shaun, D.K. and Luke Walsh band together in a way that only brothers can to progress surfing to unimaginable heights.
—Screens with—
A Surfer's Passion: The Story of Maya Gabeira
Directed by John Urbano. Germany/Brazil. 2017. 14 min.
Brazil's hard-charging female big wave surfer talks story about her home country and her brush with death at Nazaré.