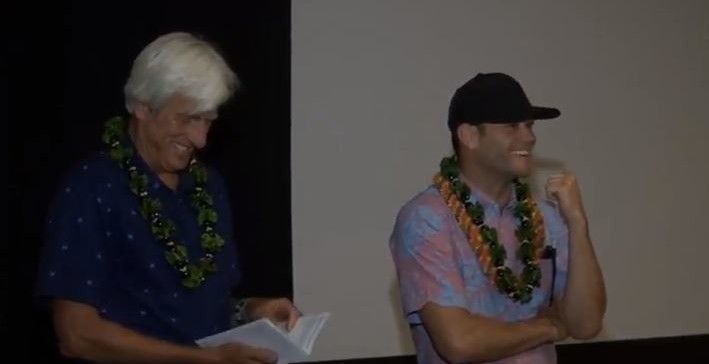 A do not miss surf film. Check the sched. HERE at Doris Duke Theater and GO! SNN.
Tim Burnham brought his body surfing film DIRTY OLD WEDGE to the 2016 9th Annual Honolulu Surf Film Festival at the Doris Duke Theatre. This novice filmmaker brought a clear story, ample archival footage, and a feel good message to any audience that is lucky enough to see this film.
This video is just the post film discussion that followed the feature at the theater. The post film discussion included body surfing fish Mark Cunningham.