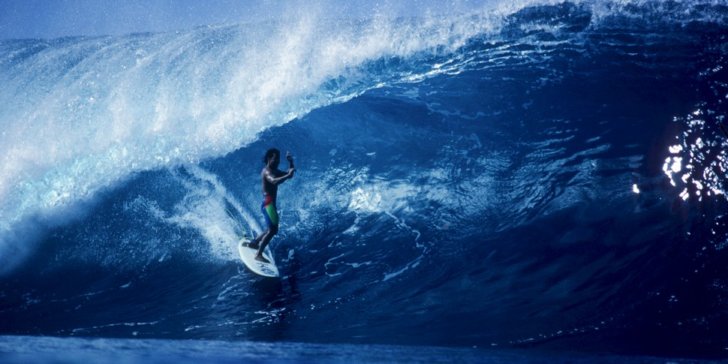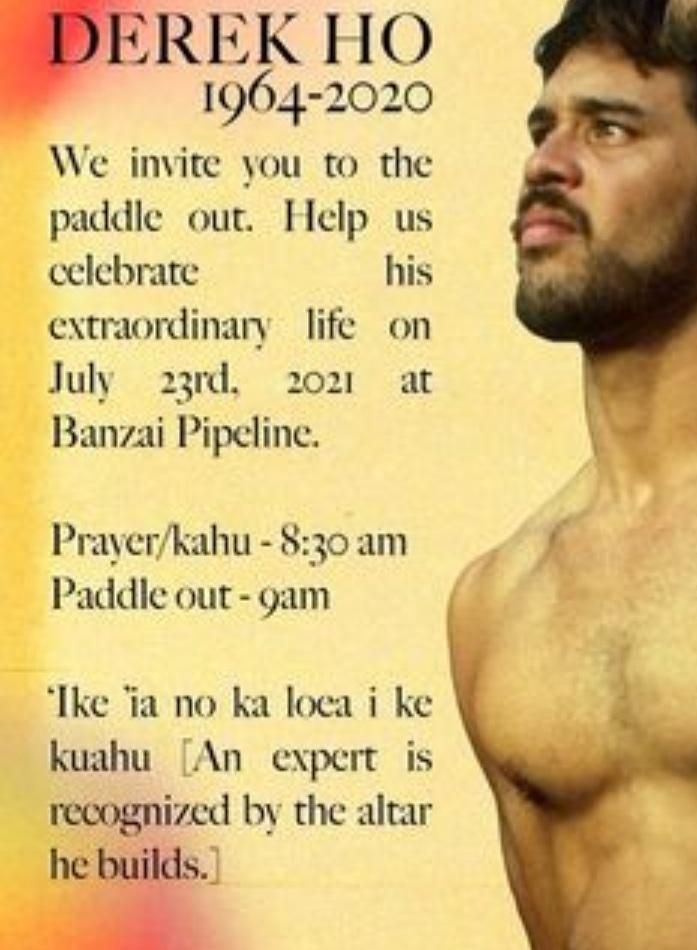 Prayer/Kahu 830am and Paddle Out at 9am.
Be sure to come Super Extra Early as traffic is bad even on 'regular' days. Mahalo SNN.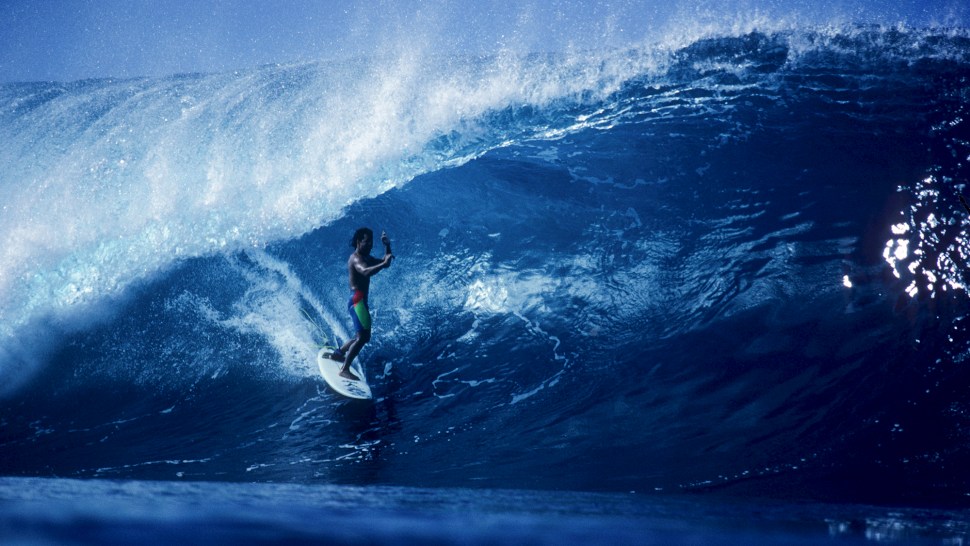 The 93′ World Champ, Pipe Master and 4X Triple Crown Champ passed away on July 17, 2020 in Wahiawa at 55 years young.
He lived on Pupukea. He was born on September 26, 1964 in Waimanalo.
Derek was Hawaiian Chinese and was born in Kailua, Hawaii. He started surfing at three years old and won the world title at age 29 . Derek was the first Native Hawaiian World Champion.
Derek Ho was the brother of the legendary Michael Ho, another champion surfer, and the first cousin of Don Ho.
He was the uncle of professional surfers Mason Ho and Coco Ho.
On July 17, 2020, Ho was hospitalized after suffering a heart attack; he subsequently fell into a coma and died late that afternoon.