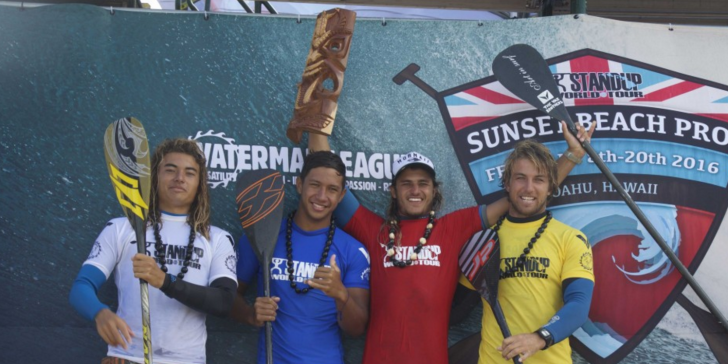 PC: Brian Bielmann
Article Courtesy of Waterman League
Caio Vaz (Art in Surf) just seems to go from strength to strength, and has once again found winning form here at the 2016 Sunset Beach Pro, his second victory at this iconic break on Oahu's Fabled North Shore.
His ability to adapt and excel in any kind of conditions is evident and what secured him the 2015 World Title, as once again here at Sunset, he dominated all his heats through to the Final, from the full size pumping surf of the first few days, to the blustery and incredibly challenging conditions on the Final Day, Caio was able to turn it on.
In the final, Caio made the challenging conditions look like a walk in the park, posting another excellent range score right off the bat to put the pressure on the other 3 finalists. He was then able to back it up with a mid range score to secure victory, an incredible achievement for this young Brazilian Champion.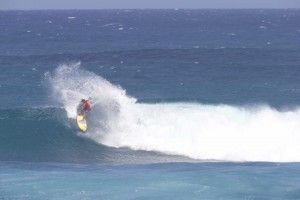 PC: Brian Bielmann
James Casey (JP Australia) has been on Tour for a few years now, and has already notched up some strong performances, most notably in Morocco at the Location X exhibition event back in 2014 where we saw him revel in more sizeable surf.
However, there is no doubt that something clicked for the young Australian talent at Sunset Beach this year, as while the spectacular conditions of the first 2 days definitely suited his powerful style of surfing, he demonstrated his ability to adapt and cope with the pressure filled final rounds of competition on a challenging last day of action at Sunset Beach.
CLICK HERE FOR THE FULL RECAP AND MORE STAND UP WORLD TOUR ACTION