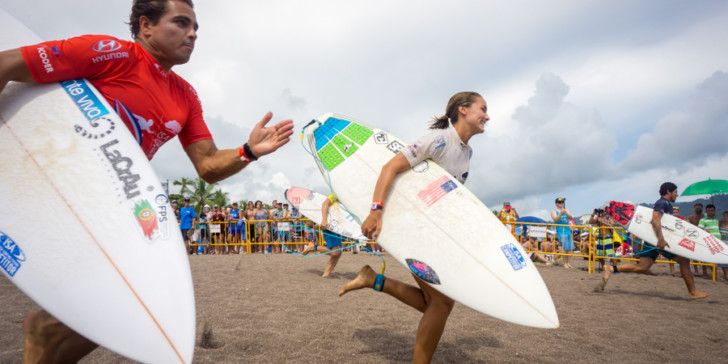 Costa Rica, New Zealand, Argentina and USA qualify for ISA Aloha Cup Final to take place on Saturday
Join in listening to Hawaii's very own Beau Hodge and Mike Latronic jump in for some commentating….good luck USA!
On Day 6 of the 2016 INS ISA World Surfing Games Team Peru retook the lead that they had briefly lost on Day 5. The team rankings were shuffled as yesterday's leaders, Portugal and Costa Rica, lost athletes in the Repechage Rounds, falling to second and third, respectively.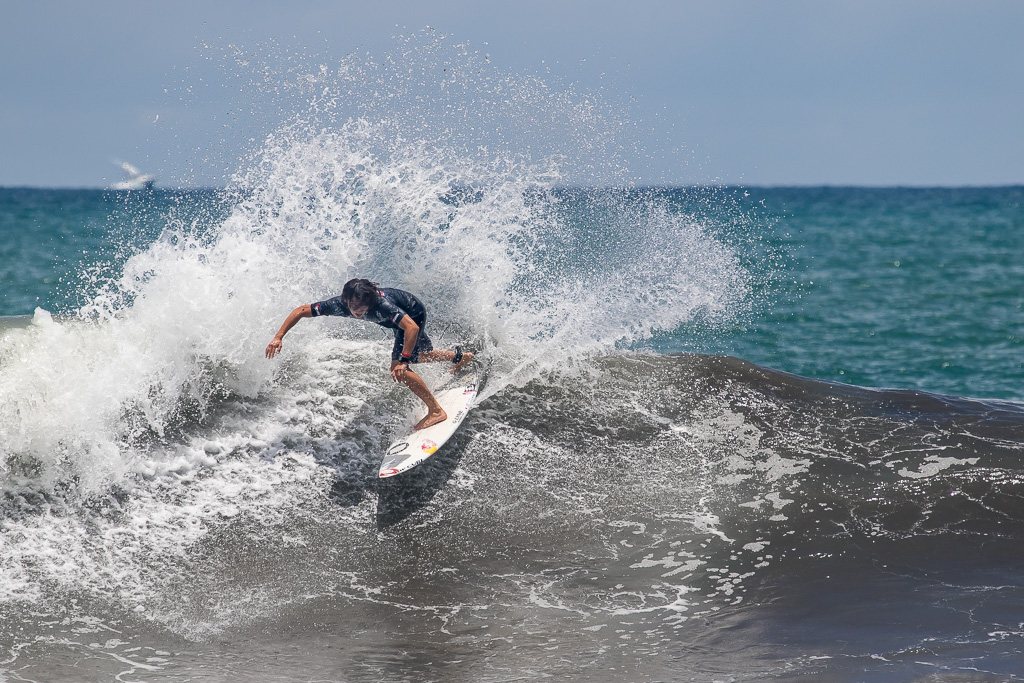 The ISA Aloha Cup Semifinals ran in the afternoon, qualifying Team Costa Rica, New Zealand, Argentina and USA for a highly anticipated final to take place on Saturday, August 13.
The sixth day of competition kicked off with three heats of the Open Men's Main Event Round 4. In the first heat, all four surfers' scores were separated by only 0.7 points, with Venezuela's Francisco Bellorin (12.90) and Portugal's Guilherme Fonseca (12.77) gaining a slight edge to advance to the Main Event Quarter Finals. Costa Rica's Carlos Muñoz (12.20) and Japan's Takumi Nakamura (12.40) were relegated to the Repechage Rounds, just fractions of a point shy from advancing.
Portugal's Pedro Henrique (13.40) and the 2015 ISA World Surfing Games Men's Gold Medalist, Noe Mar McGonagle (15.87) from Costa Rica, each took first place in the two heats that followed.
Noe Mar McGonagle expressed his thoughts after his heat win:
"It was a super hard heat, I was matched up again the two Peruvians and Santiago Muniz from Argentina. I was patient and found the waves with the best wall. I'm super stoked to come out on top.
"I am just trying to pass on all my energy to my teammates to get them through their heats."
Day 6 continued with Repechage Rounds 5 and 6 of the Open Men Division and Rounds 4 and 5 of the Open Women Division.
Team Japan made a strong showing in the Men's Repechage Rounds. Takumi Nakamura (16.87) and Hiroto Arai (16.37) blazed through their respective heats, pushing Japan into fourth place in the team rankings, a solid position to contend for the overall team Gold Medal. Arai nearly scored the event's first perfect wave, earning a 9.87 in his Round 6 heat, the highest wave total of the competition thus far.
New Zealand's Billy Stairmand continued his impressive journey through the Repechage Rounds, obtaining a heat total of 17.57, the highest of the Round 6.
In the Women's Repechage Rounds, France's Pauline Ado stood above the rest of the competition, scoring the highest heat total in Round 4 (14.53) and 5 (16.34). Ado advanced through Round 5 into Round 6 along with Peru's Melanie Giunta, Costa Rica's Emily Gussoni and Peru's Analí Gomez.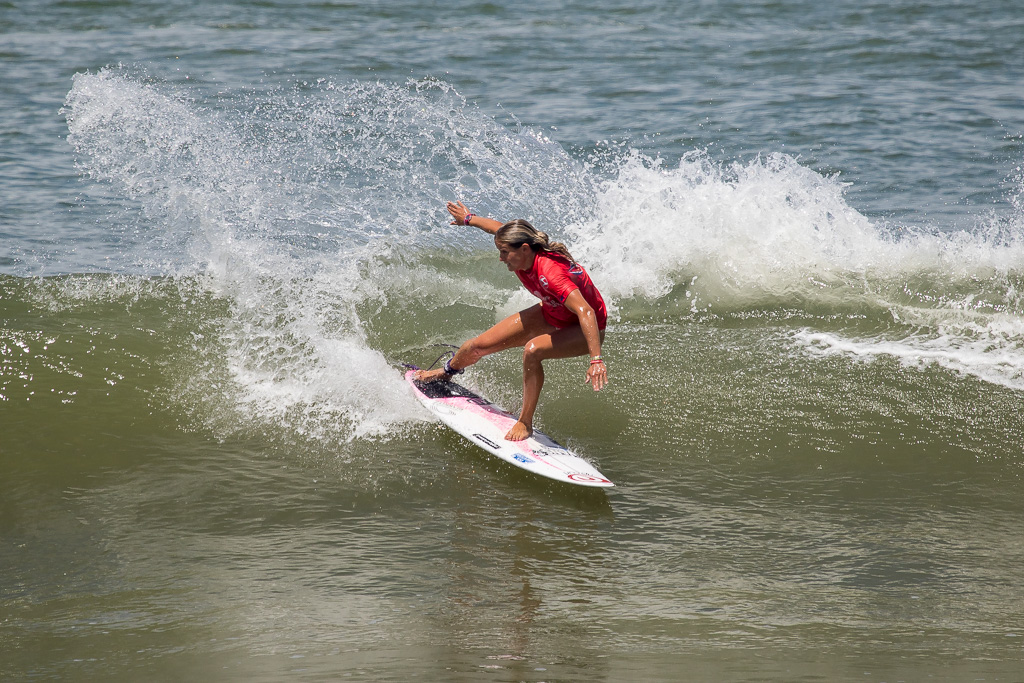 To finish off the day of competition on Friday, the athletes from the top eight countries from the 2015 ISA World Surfing Games in Nicaragua competed in the Semifinals of the ISA Aloha Cup, a tag-team style competition featuring four boys and one girl. Each athlete rides a total of three waves during the hour long heat, where the waves from all five team members are summed to get the total team score.
The first Semifinal featured the 2015 ISA Aloha Cup Gold Medalist, Team Costa Rica, along with New Zealand, Australia and Peru. Costa Rica emerged victorious with a team total of 71.14, advancing along with Team New Zealand who scored 69.20.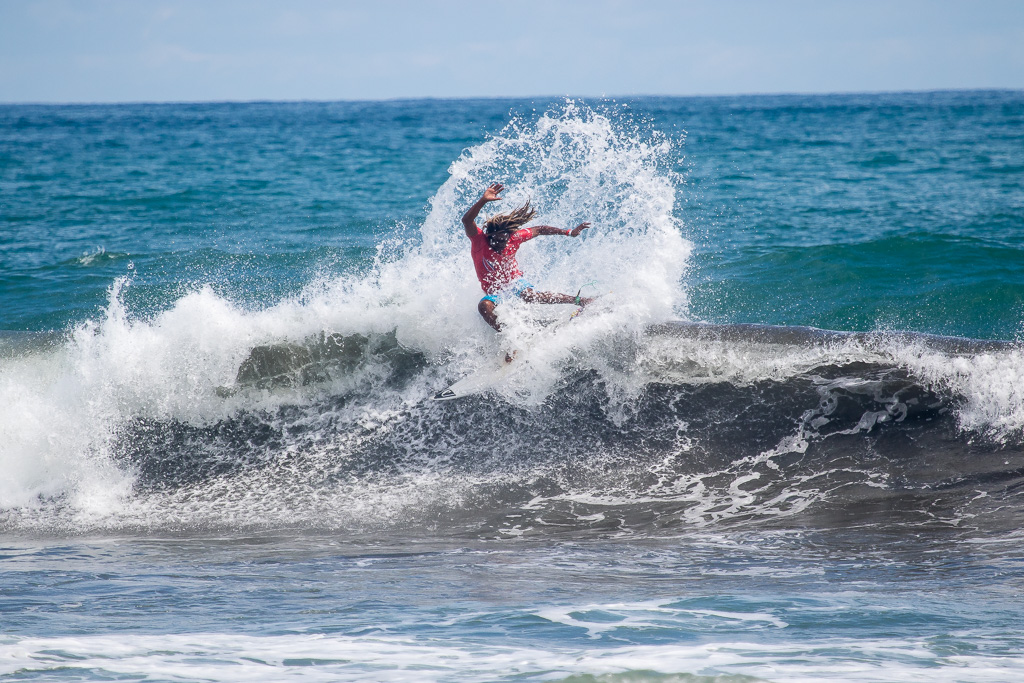 Team Argentina (68.14) and USA (60.70) finished first and second in the Second Semifinal heat of the ISA Aloha Cup against Portugal and Ecuador, setting the stage for a Final against Costa Rica and New Zealand on Saturday.
Ella Williams (NZL) ecstatically commented on Team New Zealand's performance after the Semifinal:
"In the last 35 seconds Zen (Wallis) saved us and pushed us into second place. It was such a buzz! We were just hooting the whole time. If we all come together as a team we will surf as well as we can and give ourselves the best chance to win in the Finals tomorrow."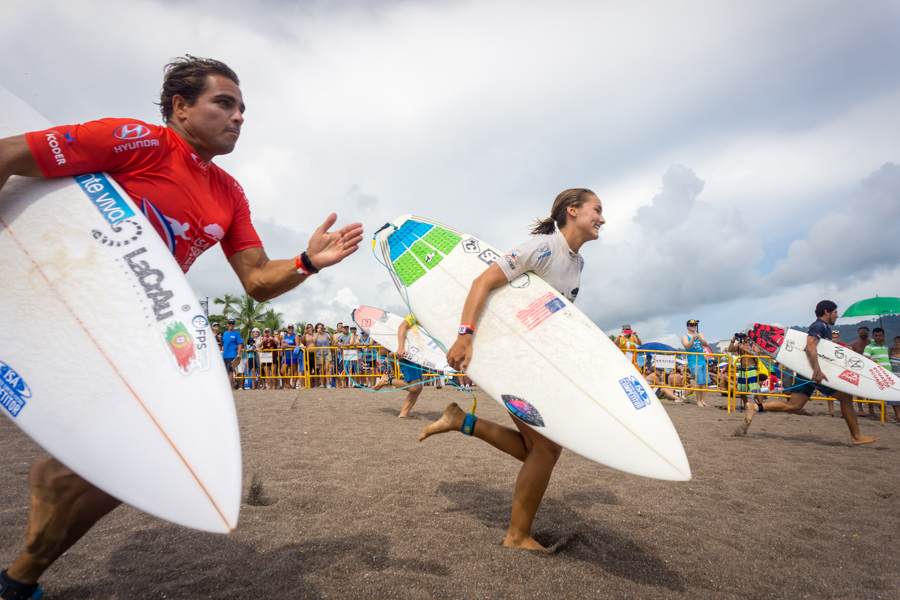 ISA President, Fernando Aguerre, spoke after the action wrapped up on Day 6:
"The stage is set for the Final two days of competition. On Sunday we will crown the individual and Team World Champions, the first in the era of Olympic Surfing.
"Stay tuned to the action tomorrow as four teams will vie for the first Gold Medals of the competition in the ISA Aloha Cup Final."
Surfline, the official forecaster, is predicting that the 3-4 foot Southwest swell will continue on Saturday, August 13. The swell is also expected continue through the Finals Day, Sunday, August 14.
The full Surfline Forecast can be found here: http://isaworlds.com/wsg/2016/en/forecast/
View the full results from Day 6 of competition here: http://isaworlds.com/wsg/2016/en/results/
The schedule for Day 7 of competition is the following:
7:30am – 8:10am: 2 heats Repechage Open Men Round 7
8:10am – 8:50am: 2 heats Main Event Open Men Round 5
8:50am – 9:30am: 2 heats Main Event Open Women Round 4
9:30am – 10:10am: 2 heats Repechage Open Men Round 8
10:10am – 10:50am: 2 heats Repechage Open Women Round 6
10:50am – 11:10am: 1 heat Repechage Open Men Round 9
11:10am – 11:30am: 1 heat Repechage Open Women Round 7
11:50am – 12:50pm: ISA Aloha Cup Final
*Times in local Costa Rica time.
Tune in to watch the live action on www.isaworlds.com.
On Saturday, August 13, the band Cultura Profética will play a concert at 7pm at the fairgrounds just south of the contest site. Tickets will be available at the door and on http://www.publitickets.com/. The concert is put on by RPM TV and the Costa Rican Surfing Federation.