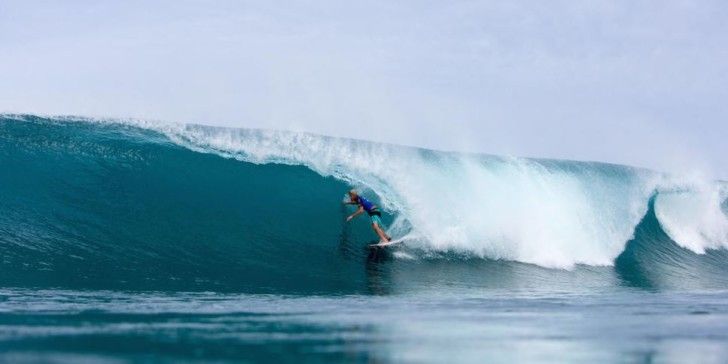 Front page: Bruce Irons goes down in round 2. Photo: WSL/Heff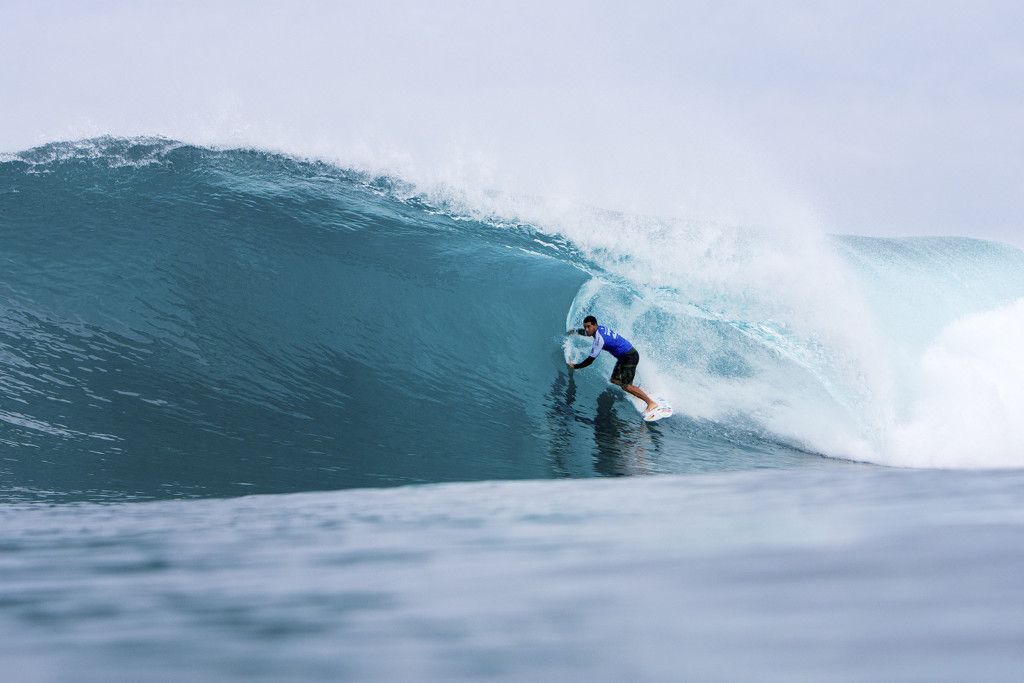 2016 World Champ: Adriano de Souza of Brasil (pictured) advancing to Round Three of this Billabong Pipe Masters after winning his Round Two heat at Pipeline, Oahu, Hawaii on Sunday December 18, 2016. PHOTO: © WSL / Heff SOCIAL : @wsl @tony_heff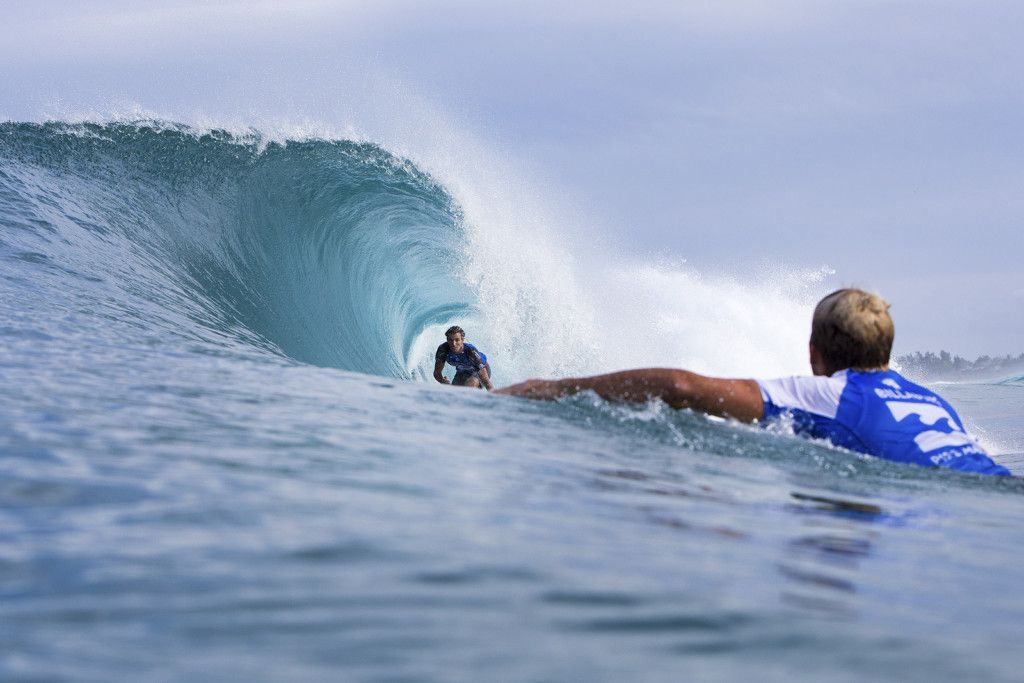 Frederico Morais of Portugal (pictured) placed second in his Round Two heat of the Billabong Pipe Masters at Pipeline, Oahu, Hawaii on Sunday December 18, 2016. PHOTO: © WSL / Heff SOCIAL : @wsl @tony_heff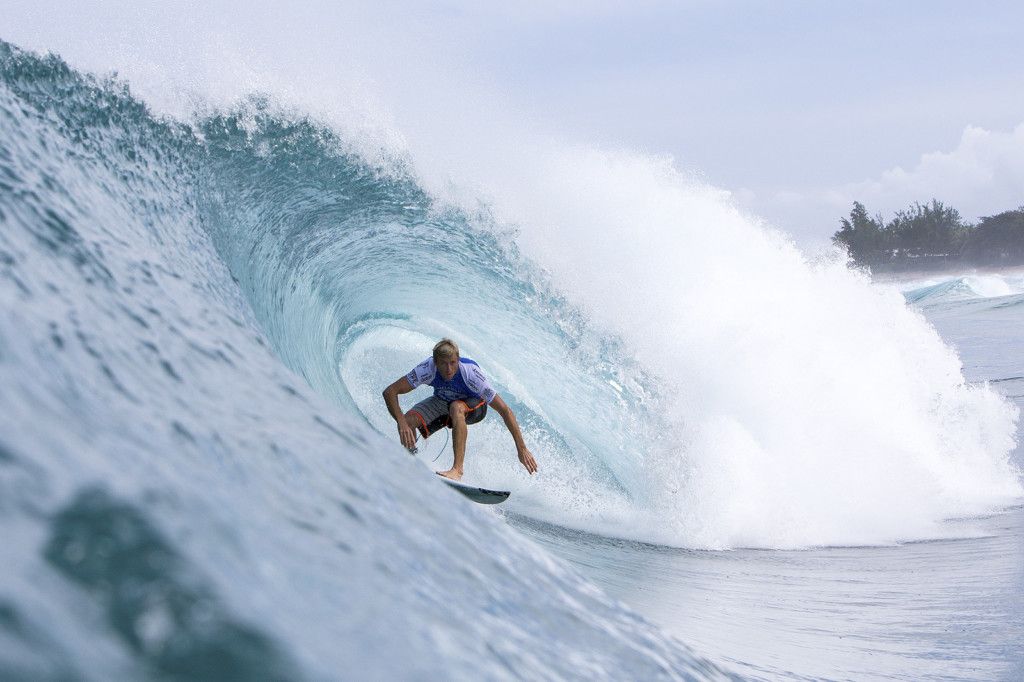 Sebastien Zietz of Hawaii (pictured) winning his Round Two heat of the Billabong Pipe Masters at Pipeline, Oahu, Hawaii on Sunday December 18, 2016. PHOTO: © WSL / Heff SOCIAL : @wsl @tony_heff


 Aloha!
 Competition at the Billabong Pipe Masters in Memory of Andy Irons, the final stop on the 2016 Samsung Galaxy World Surf League (WSL) Championship Tour (CT), continued today starting with elimination Round 2. With clean four-to-six foot surf at Pipe and Backdoor, the world's top athletes hunted down barrels in the 40-minute, overlapping heats.
Many of Hawaii's top athletes were knocked out of the competition today, including Bruce Irons, Finn McGill and Gavin Beschen.
Kauai surfer and 2012 Vans Triple Crown champion Sebastian Zietz advanced through Round 2 with a combined heat total of 12.76 and eliminated Vans Triple Crown front runner Frederico Morais (PRT). Morais held the lead for the Triple Crown title after securing back-back-back runner up finishes at the Hawaiian Pro and Vans World Cup, but with John John Florence (HAW) and Jordy Smith (ZAF) still in the competition, Morais could easily be surpassed.
Current World Champion Florence went against Bede Durbidge (AUS) who is back from injury and tackling Pipeline with precision. But John John tucked into a barrel for an 8.1 from the judges to jump to the first place position and continued to back that up with a 7.17 for a 15.27 two-wave total. Florence will compete against Joel Parkinson (AUS) and Michel Bourez (PYF) in Round 4 on Finals Day.
An easing NW swell continues to provide good surf to the lineup for Monday and Tuesday, the final two days of the holding period. Surfline forecasts four-to-seven foot surf tomorrow with light easterly trade winds, which could see beautiful conditions for the closing chapter of the 2016 Vans Triple Crown of Surfing and Samsung Galaxy Championship Tour.