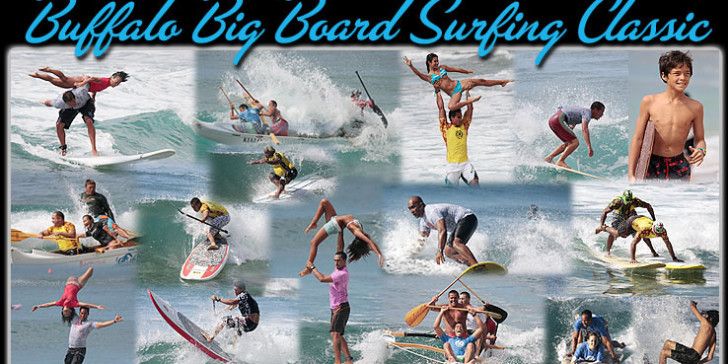 Surf's 4-6′  the 16 sec WNW. Smooth offshore Waves occ. on the outside Bowl with long rides into the inside Bowl  for the BIG Weekend Kick off of Fun in the Sun this Presidents Day! SNN.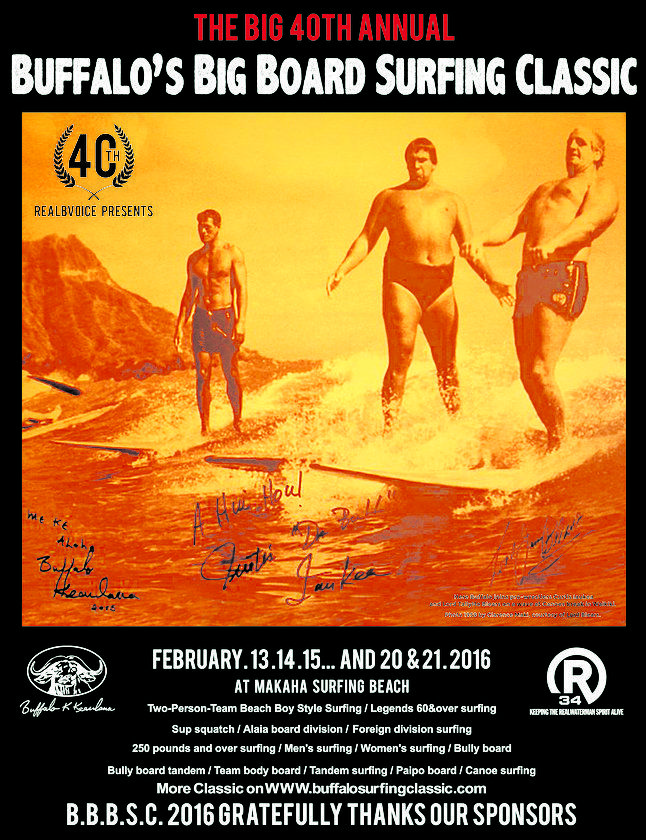 February 2016 will mark the BIG 40th anniversary of the Buffalo's Surfing Classic!! It's sure to be another exciting, fun-filled surf event.
It has become the worldʻs greatest Hawaiian cultural surfing event at Makaha Surfing Beach. Like last year, we will run 14 divisions over 5 days, ending with a massive awards ceremony February 22, 2016.
The events include 9 different types of surfing: four surfboard (10 ft and over) divisions, paipo, alai'a, bodyboard, bullyboard, canoe, SUPsquatch, tandem surfing, and team SUP surfing. Also to respect our cultural roots, we have instituted a free pass system for those who wear the ancient Hawaiian style malo while surfing in an event.
Some Great 2015 Video hosted by SNN's Jenny Boneza (JennX)
http://www.buffalosurfingclassic.com
We look forward to having your support at our event…!! Please contact us via e-mail or phone Bunky Bakutis at bakutisb@gmail.com, 808-479-5925 or Juice Aguirre (sponsorship co-coordinators) juice@pjproductionshi.com 808-729-7540