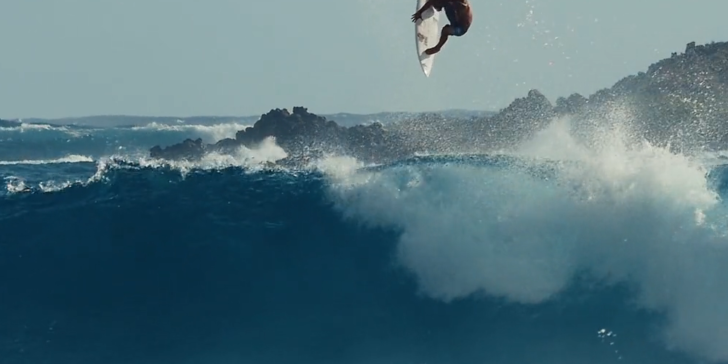 Zeke 'da Powerhouse' Lau is "Goin' to da League"
Surf News Network, 26 January. Ezekiel 'Zeke' Lau is Hawaiian, a high-flying, power based regular footer born and raised on O'ahu. Proud of his ancestry, Zeke studied at private  Kamehameha Schools (an Institution for students of Hawaiian Ancestry) while pursuing a competitive surfing career in which he claimed 4 National Titles.
Zeke won the 2011 4-star Quiksilver Cup in El Salvaor, and the coveted NSSA Open Men's Title in 2012 in Huntington Beach.
2016 has been such a year for Zeke as he qualified for the dream tour. This clip is a re-introduction of the man who is " Goin' to da League" to show the WSL an impressive range of tricks, power and unique style.