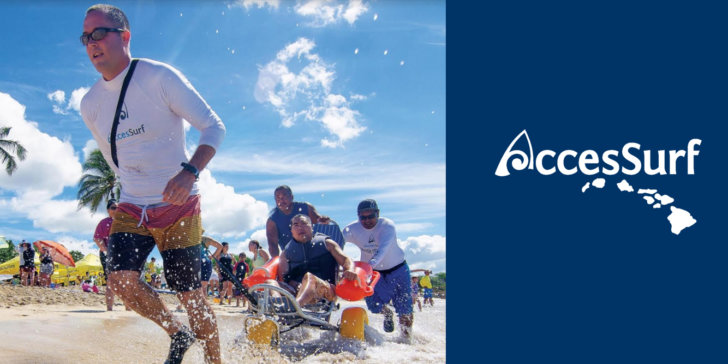 Well, this month we get to celebrate one of our dearest friends and a total character as Volunteer of the Month, Mr. Cody Berg!
Part of living on an island and having lots of military friends means lots of goodbyes and few chances to be together again.
Luckily with Cody, this wasn't the case!
Cody, before deploying a few years ago was one of our main volunteers, from being the man in the truck, rocking set up and tear down, hustling transfers and so much more.
Well, now Cody is back and working as hard as ever and he's still humble and a total goofball, and we love him for that.
We're so glad you are back Cody!!
Here are some words from the man himself:
I started coming to DATB in early 2009, when my boss Jim Lyle 'recommended' (military for 'you're doing this') I come help at this beach thing.  I was new to Hawaii and I also didn't know how to surf (still don't) so there was nothing I could offer but a strong back and a weak mind.  Mark Marble and the AccesSurf team were able to use those skills, and I was hooked!  I took a quick 4 year trip to Nevada to do Navy things, but was able to come back out to Hawaii and bring Tanner Suman to AccesSurf too.  He's stronger than me, but I'm better looking and taller than him.

It is amazing to see the huge strides the organization has taken! We've got more participants, more gear, and more great volunteers. AccesSurf has supported athletes and Wounded Warriors, and made a huge impact on the community and on my life.  I'm proud to be a part of it.

If this sound like something you'd like to do…pls check out more HERE www.accessurf.org/volunteer/