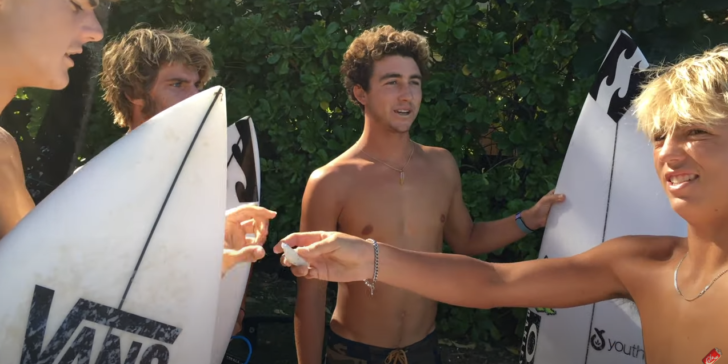 Here's Griffin Colapinto and friends on the North Shore of Oahu having some fun while hanging out, on standby until the WSL Championship Tour resumes in a couple months.
This is the Aloha Cup.
A little for-fun contest the boys did at the Billabong house.
Enjoy, and be sure to subscribe, like, and drop a comment!