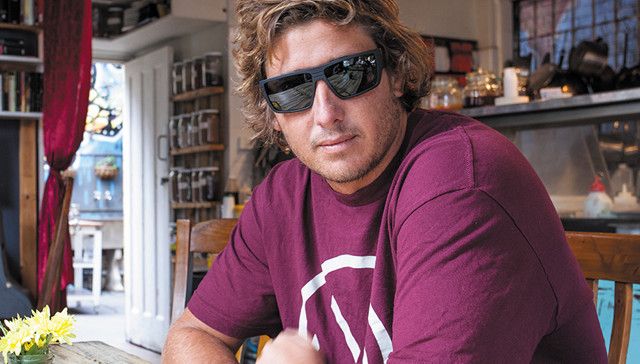 Surf News Network, 29 August, 2016 –  Clay was diagnosed with Asperger Syndrome, a mild form of autism, in December of 2007. With this diagnosis came a new perspective for Clay and in the years since, embracing Aspergers Syndrome has allowed his surfing to flourish, making Clay one of the most highly respected free-surfers on the planet.
Clay believes that by embracing your passion, other members of the autistic community and family can help improve the quality of life for others living with Asperger's Syndrome and other forms of Autism.
Clay & Carve together have developed a signature eyewear model featuring a unique logo and with $1 from every sale going to Autism Australia (Aspect) everyone is stoked. Autism Spectrum Australia (Aspect) is Australia's leading service provider for people on the autism spectrum.
Their specialised, evidence informed schools program is the largest in the world, with additional services that include information and advice, diagnostic assessments, behaviour support, parent and family support, and adult programs. We share evidence-informed Aspect practice and applied research nationwide.
"We are so stoked to be working with Clay on this project, he is passionate about it and we are onboard 100%" Said Matt Whyte Carve Director. Clay was involved from the beginning and chose the style of eyewear and worked with the designers at Carve on the colourway, swing tags and signature logo design as well as offering his support to Autism Australia.
"Clay & I had discussed the idea of a signature model & artwork on a recent photoshoot, he is a huge L.A Lakers fan so I thought I could bring his signature model to life by combining his 2 passions into one logo, he was stoked with the final design" Said James "Robbo" Robinson Carve Creative Director.
The Clay Marzo Signature model will be available in September online at carve.com.au & all good retailers. For more information about Autism Australia go to their website www.autismspectrum.org.au Autism Australia have a fundraising event coming up in September in Sydney please check their website out for more information.