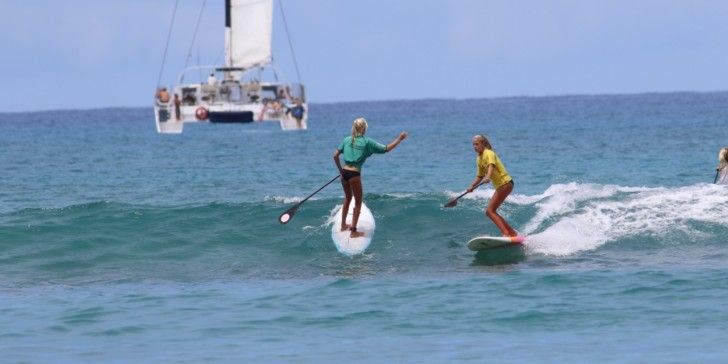 The Good Will community event had small but fun doable 2′ waves all weekend. The sun was out the the smiles were wide…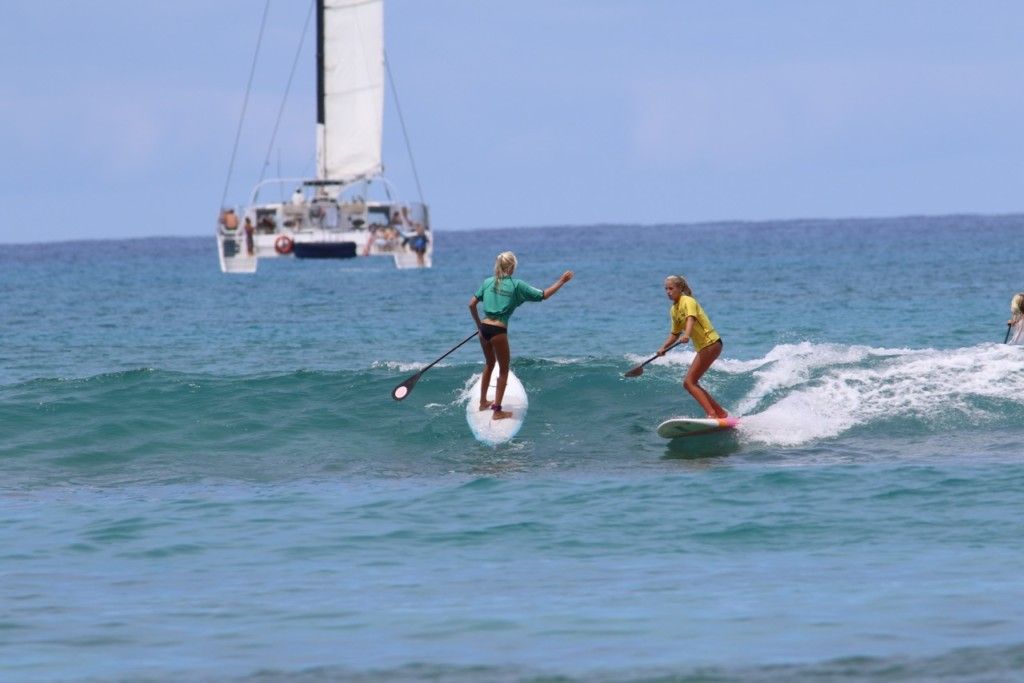 Lola Schremmer and Winner Mason Schremmer (paddeling out) in the stand up division at Queens Surf Break.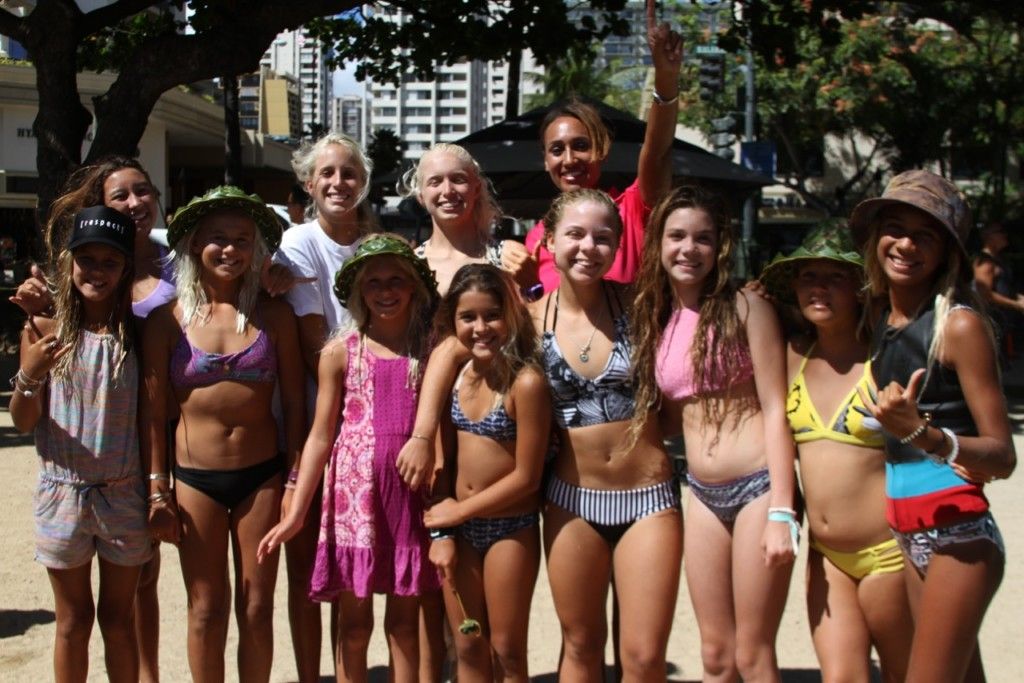 Group shot! Not a smile missing…Thnks Girls!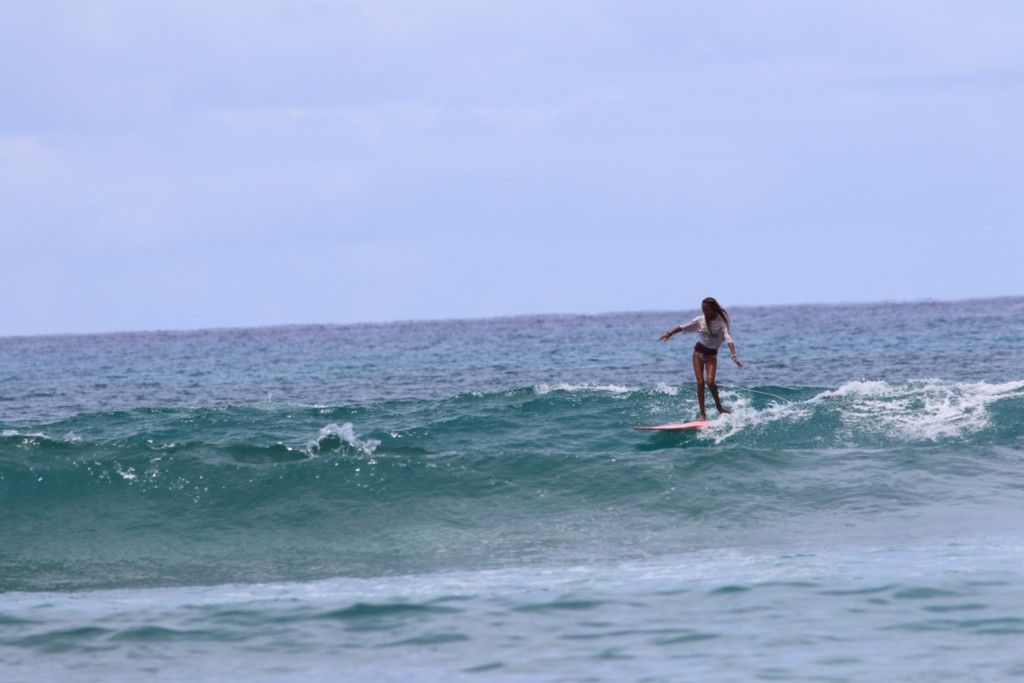 Keli Keleopaa on her way to the nose at Queens, that is one of the biggest waves all week end!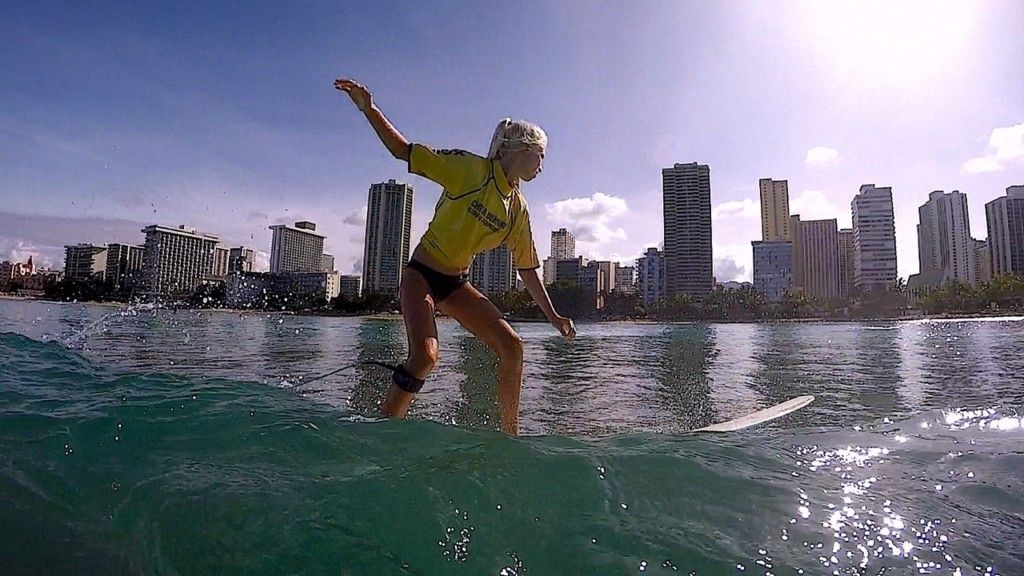 Mason Schemer Pro division winner at 20th Annual China Wahine Classic!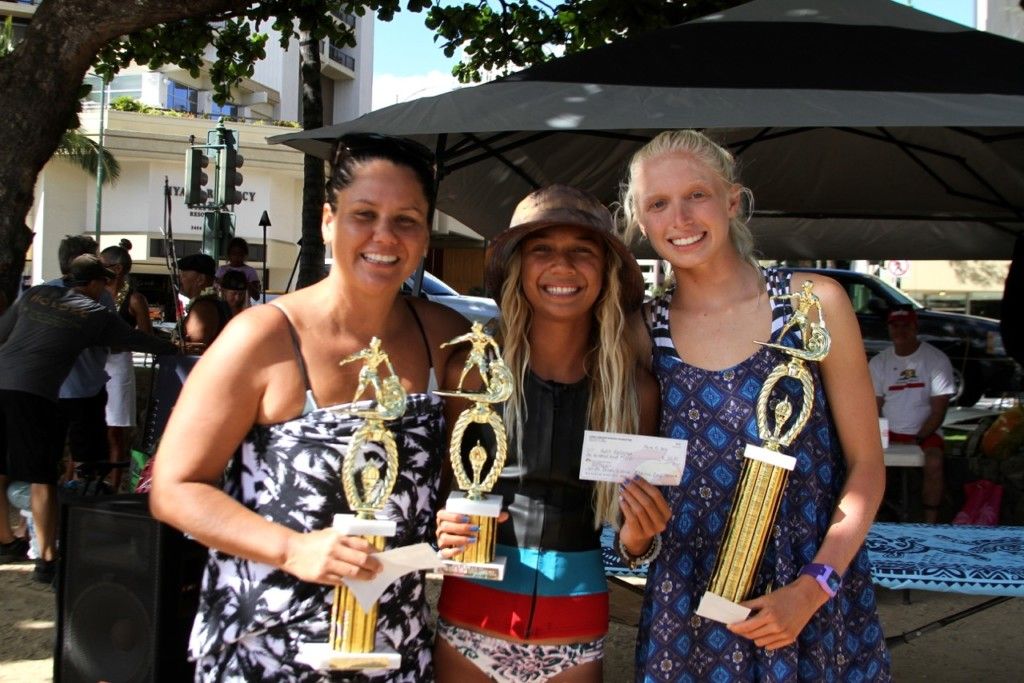 The Pro division winners from (left to right), Megan Abubo (3rd place), Maui Kelis Keleopaa (2nd), Honolulu, Mason Schemer: Winner!
MAHALOS TO BANZAI BETTY for the great shots. Check out BANZAIBETTY.COM.
PURE HAWAIIAN WATER
& Kimo Dowsett & Armstrong Produce, Ltd.
PRESENT:
"CHINA UEMURA & 88 TEES – 20th ANNUAL WAHINE SURFING CLASSIC"
TO Benefit CHINA UEMURA'S SURFING FOUNDATION &
To Support KAPIOLANI MEDICAL CENTER FOR WOMEN & CHILDREN-SEX ABUSE TREATMENT CENTER6
Date: June 4th & 5th, 2016 Fee: $50.00 includes T-shirt
1.LEASHES (OPTIONAL)
2.LONGBOARD MUST BE 9 FEET. 10 FEET IF YOU ARE OVER 160 LBS.
3.10 YEARS OLD & BELOW MAY USE 8'6" & BELOW-MINI TANKERS (Round Nose-No Pointed Nose)
4.SHORTBOARD DIVISION: NO LONGER THAN 2 FEET ABOVE YOUR HEAD
LONGBOARD DIVISION
PEE WEES 10 & BELOW
MENEHUNES 11-13 YEARS
JR. GIRLS 14-17 YEARS
GIRLS 18-29 YEARS
WOMEN 30-39 YEARS
SENIOR WOMEN 40-49 YEARS
GRANDMASTERS 50 & OVER
SHORTBOARD DIVISION
GIRLS 17 & BELOW
WOMEN 18-30 YEARS
MASTER WOMEN 31 & OVER
AMATEUR AWARDS- TOP 6 PLACES
*"SPECIAL DIVISIONS" TOP 4 PLACES
* BRITTINGHAM TEAM Challenge
4 GIRLS/WOMEN PER TEAM (All Ages)
$100.00 PER TEAM-"Can Substitute"
*ARMSTRONG PRODUCE – TOP 4 PLACES
STAND-UP PADDLE Division
A) Ages 17 & BELOW; "Girls" B) Ages 18 & OVER "Women"
** 88 TEES
WAHINE PRO-AM LONGBOARD
FEE: $125.00 ($25 to Foundation & $100 to Purse)
**Pro-Am – TOP 4 PLACES