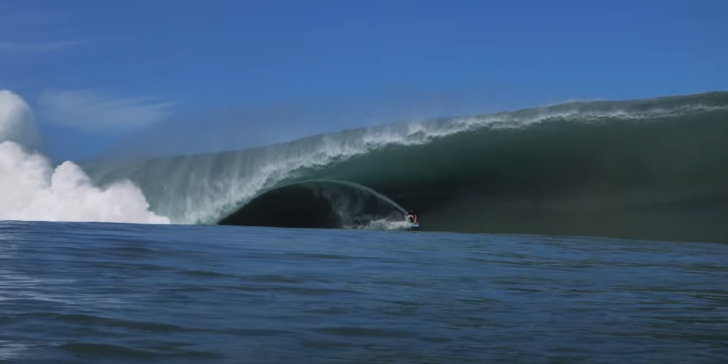 Frame grabs show that Nathan is one of the most committed wave riders in the world.
DID I RIDE THE SAME WAVE I RODE IN TAHITI BACK ON OAHU?

note: Tahiti Swells loose about 2/3 their height by the time they reach Hawaii (2600+ miles North). Thus, that last beast at Chopes (15-25′ ish was giving us 6-8′ ish). Of course when you talk about Teahupo'o… vertical height is describes half the real story for this natural wonder of the world. SNN.