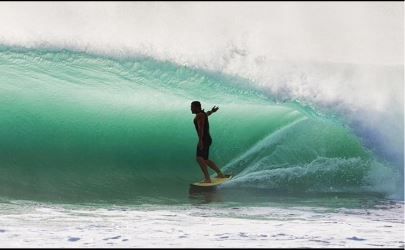 This Saturday, May 12th there will be a celebrate the life Paddle Out for Chas Chidester at Monster Mush.
Try to be at the beach at ~1 PM…the paddle out will be at 2 PM.
Chas was a friend to many on the North Shore. Please come out to share…
Here's some Holiday footage of Chas, Mason, and others doing some pretty crazy stuff.
"Happy we are all free for Christmas.
Starring Chas Chidester aka C Murder, Sheldon Passion aka the last Jedi and Mason Ho
Filmed by Rory Pringle and Francis Farrelly"
Xmas17 from rory @ digital good times on Vimeo.
Story: Once One Of Surfing's Brightest Young Talents, Chas Chidester: gone at 28
Our community mourns another drug-related loss. The Paddle Out is one day before the Andy Irons 'Kissed by God' Premier at Hawaii Theatre.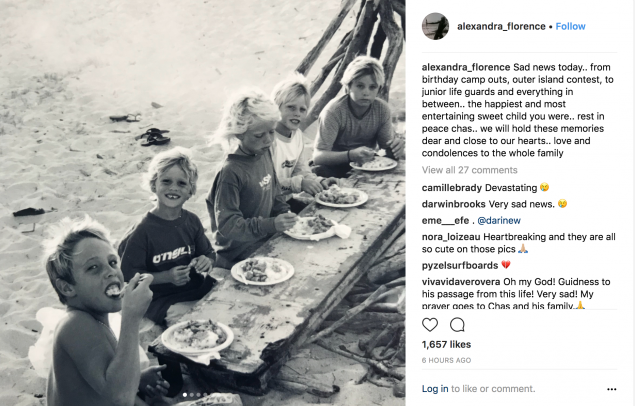 His Dad was a grit-smoking hammer swinger, who liked surfing macking Sunset without a leash on a Brewer gun.
Chas, like his brother Peyton, followed the path.
The family moved into an old house on Ke Nui Road, near Rocky Point. Chas got sponsors & ripped alongside today's stars like John John Florence, Mason Ho et al.
He was an underground talent, always on the verge of making it to the critical 'next level'. From Pipe to Sunset, he charged as hard as anyone, but he preferred more out the way 'reefs' for simple free surfing.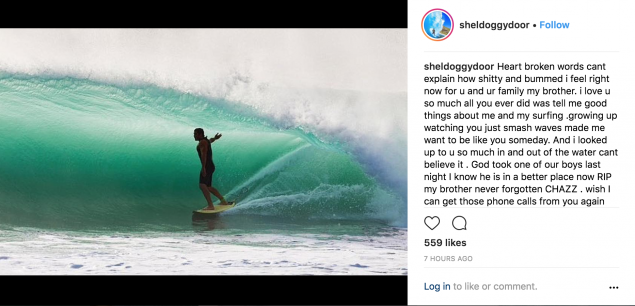 Chas had plenty talent and friends. In 2006, Chas won the Under 18 division of the Surfing America U.S. Championships. He beat eventual World Pro Junior champ Kai Barger in the final.  He finished 13th at the Lowers Pro In 2008. But those demons snuck in, just as his career appeared to be on the way up.
As the video shows, at end of last year…Chas was back in the water, pulling in at Backdoor, getting clips with his buddies Mason Ho and Sheldon Paishon, and reconnecting with plenty friends. He seemed healthy and happy. But the disease of addiction is baffling and complex.
Over 60,000 die annually for the evil of opiate addiction. This drug shook Chas to the core, but he battled bravely through the cycle of abuse and getting clean.
Our thoughts and prayers always for Chas' family and friends.