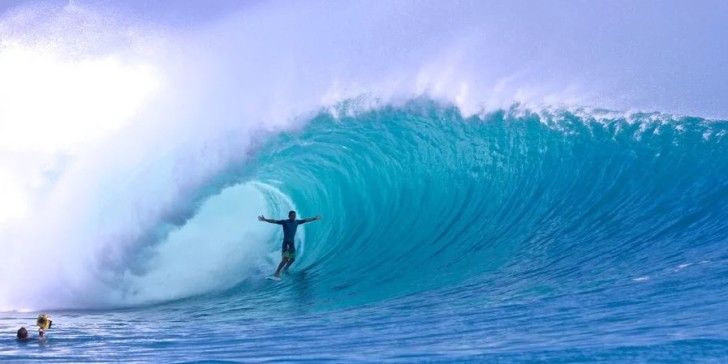 While we wait in Hawaii for our next 'real' swell (next Thursday's WNW and early Sept's SSW) lets go back to Indo and get jealous.
June 27/28, Kandui Left, Mentawai Islands, Indonesia, 2015.
Jean Da Silva, Guto Amorim, Franklin Serpa, Paulo Moura, Kailani Jabour
Production and Footage Courtesy of ftrfilms.com
Photo Courtesy of KanduiResort.com
Music: Royal Baths / Nightmare Voodoo
CENTURY SWELL – TAKE 2 from FTR Films on Vimeo.