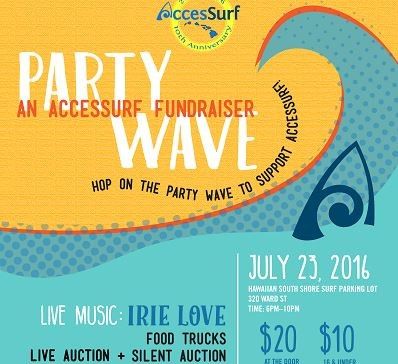 This Saturday is "Party Wave," our annual fundraiser!
So, please Join us for this Epic "PARTY WAVE" –  We'll have food trucks, a silent AND live auction, a beer garden, and some great music. Only $20 at the door. So come on down to the Hawaiian South Shore parking lot (320 Ward Street) from 6-10pm on July 23rd and have some good times for a great cause.
We're excited to announce that we've partnered with Uber to help you get around safe and stylish this week while supporting AccesSurf!
Today through Saturday, Uber will donate $1 for each and every ride you take when you use the code ACCESSURFHI.
So get out there and get your Uber on to give back to AccesSurf and make sure to come out on Saturday from 6-10pm for a great good time!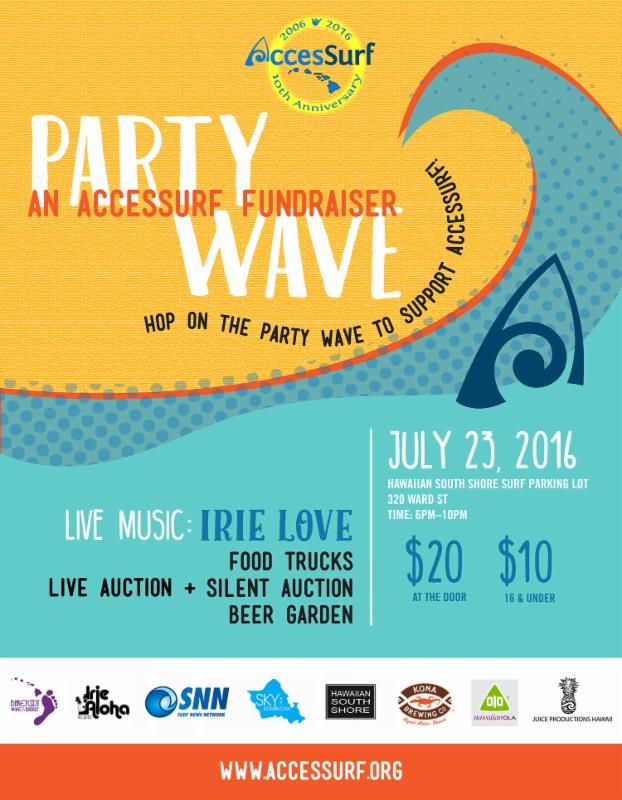 SNN DONATING JJ DOLANS, HIC, HONOLULU SURF FILM FEST PASSES (10)