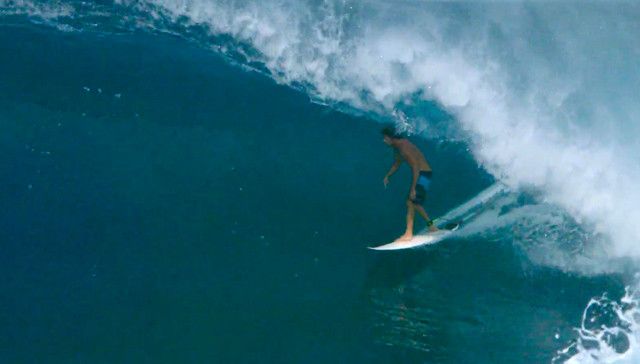 Down the beach from Da Hui Backdoor Shootout, Bruce scores 4 insane pits. 
 Surf News Network, 13 January, 2016 – Pipe and Backdoor's often closed-out cousin Off The Wall offers up some opportunities for Bruce Irons to get extremely, deeply barreled.
Irons finishes his heat at Da Hui Backdoor Shootout, then wanders down the beach for MySurfTV's Lachlan Mckinnon who trained his camera on the action.  Check his slow mo two-and-a-half minute clip.
For more of mySURFtv GO HERE