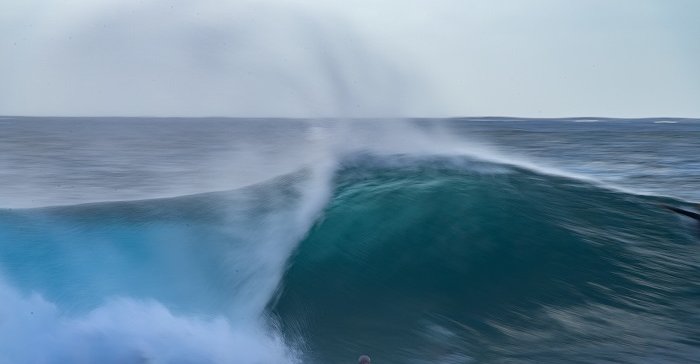 Let's Help. See Marcus' GoFundMe page below. Mahalo. Our thoughts and prayers go out to Marcus' family and friends. SNN.
Respected charger/photographer Marcus Biju passes away early morning of Thursday Jan 17th.
Pipe wasn't big by any stretch…maybe 4′ or so but bad luck struck well-respected bodyboarder and photographer Marcus Biju. He was found floating face down ~7:30am. One source said, Biju showed no head trauma when found.
A report by Hawaii News Now, wrote "Ocean Safety officials say Biju was critically injured when he was discovered unresponsive Thursday morning. Officials say other surfers and beachgoers immediately began performing cardiopulmonary resuscitation. Paramedics transported him to the Kahuku Medical Center in critical condition, where he later died."
"Just to lose a friend like that, out of the blue, is just something that nobody's ready for it," said Guilherme Tamega, a friend of Biju's and a world bodyboarding champ. "He was always smiling and spreads the aloha all over the island wherever he goes."
According to Surfer.com around 7:30am, French surfer Batiste Gaud, 18, was about to paddle out for a surf when he saw Biju's bodyboard floating down the beach on the inside sandbar just past Pipeline's left. Gaud could tell there was a person attached to the bodyboard underwater by the way it was floating, and noticed the person wasn't coming up for air. Gaud immediately sprinted down the beach, past a woman screaming for help, and paddled out toward Biju.
"By the time I got to the dude, I had to dive down in the water to get him," Gaud told SURFER. "After I got on the dude I gave him some breaths. We were getting kind of pounded on the sandbar that's just next to Pipe and we were in the rip. My board was getting knocked around and we couldn't get anywhere."
Gaud let his surfboard go and ripped unresponsive Biju's fins off of his feet, put them on his own and was able to battle the strong current, all while getting pounded, to bring Biju to shore, where paramedics were waiting.
Originally from Brazil, Marcus had been living on the North Shore for about 20 years.
Marcus had no family in Hawaii, so the local bodyboard community set up a GoFundMe page to help with his funeral.