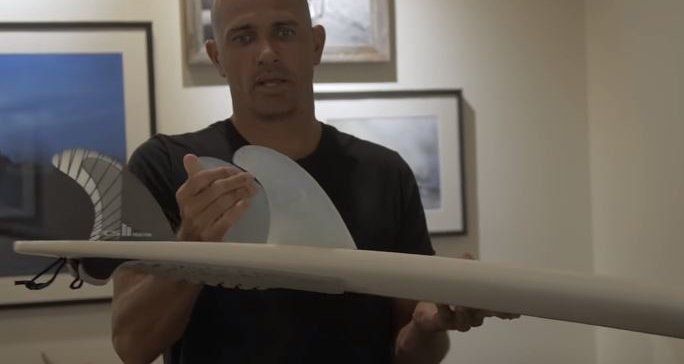 Kelly Slater surfs & shares thoughts on the Helium Gamma and LFT Gamma by Slater Designs
The Gamma is the mind of an 11 time World Champion distilled into one shape, built in two different ways, each one brand new.
Surfboard reviews are great for grasping how a surfboard might feel under your feet based on how it feels to someone else when under their feet, but for the Gamma review, any feet wouldn't do, so we decided to put it under the best feet we could find – Kelly's.
The Helium Gamma is so light it shocks you and so responsive it talks to you.
Its bendy and springy but ridged – firm enough for Kelly to load up full force for maximum drive and light enough to whip around with complete quickness.
The LFT Gamma is different.
It has more weight to it. It's more reassuring underfoot and works best in long and lined up walls, or when sizable surf requires some extra confidence. It's firm and forceful.
Just like Kelly on a long line at Jeffreys Bay or Rincon. The LFT Gamma is best at controlling the speed a powerful wave gives you, and the Helium Gamma is best at creating speed when a weak wave isn't helping. Kelly loves both. So do we. And so will you.
The Gamma is built in both Helium and LFT at surf shops everywhere.