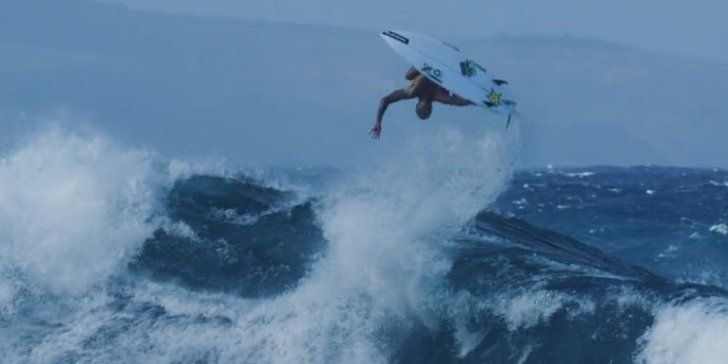 Maui's Versatile Albee Layer Rips.
Song: BLACK WAVE // K.FLAY
Last year was a bit of an afterthought. Seemed like everyone still had an El Nino hangover and we were neck deep on trying to finalize a documentary. We took breaks from cutting our new film Nervous Laughter by filming, but there were no trips, no hyped swells and no real concise thoughts on producing any new edits. Luckily for us this past year still provided unique days and we were able to cut a new piece entitled Black Wave.
Filmed & Edited: by Dan Norkunas
Graphics: Dan Darling
Sound Design: Cody Carter
BLACK WAVE // ALBEE LAYER from TAKE SHELTER PRODUCTIONS on Vimeo.