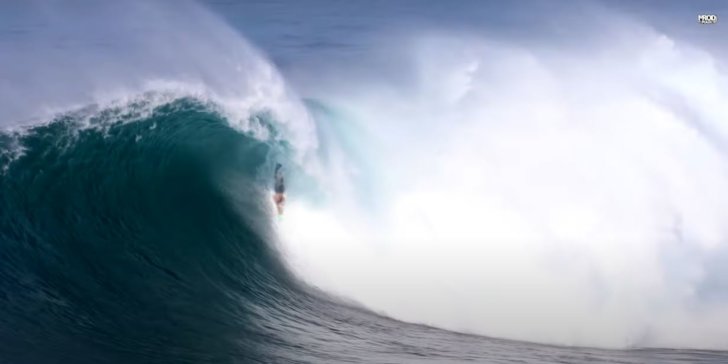 "Jaws on Maui went crazy on opening day with some amazing unforgettable XL rides like this one by Kalani Lattanzi, the incredible all around waterman.
Kalani paddled from the shoreline of Pe'ahi through the currents of huge surf and ended up bodysurfing through one of the craziest bodysurfing barrels rides we have ever seen.
This is actually the first time we documented anyone bodysurfing "Jaws" the way Kalani did today.
That was truly unforgettable and just one part of the day that blew our minds away.
Kalani Lattanzi bodysurfing in the barrel at Pe'ahi was just crazy !
What an unbelievable and technical barrel ride!
Stay Tuned for the full edit of today's session coming real soon !
All content shot in High Quality 4K
Enjoy the action and Aloha Nui !" MROD

Paradise It !
Filmed by MROD MAUI https://www.instagram.com/mrod_maui/
SUBSCRIBE, LIKE & SHARE ! MAHALO NUI LOA FOR WATCHING THESE VIDEOS ! Email : mrodmaui@gmail.com