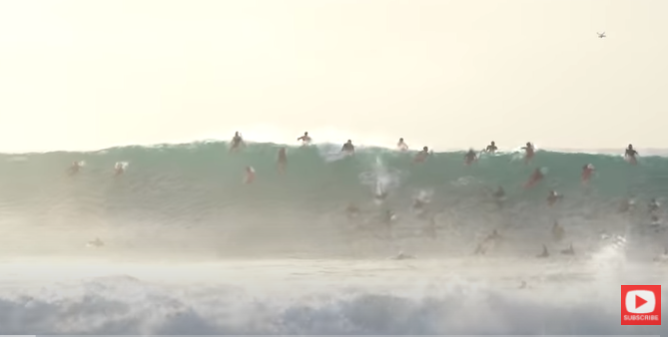 …. Huge BARRELS Gnarly WIPEOUTS
After the pipe pro was done for the day, the swell peaked in the evening.
Because of this, and also because of the contest just ending, there was a huge group of Pros, groms, bodysurfers, and bodyboarders injected into the lineup all at the same time.
Obviously, some chaos ensued, although the set waves were divided amongst a select few.