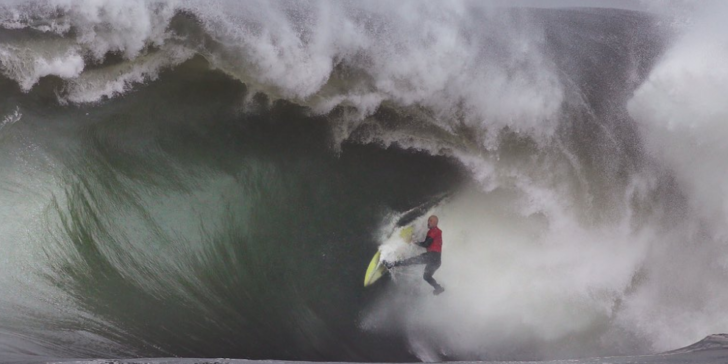 Article Courtesy of GrindTV | PC: Costello
The first day of the Red Bull Cape Fear big-wave surf contest in Australia was filled with so many intense wipeouts that event organizers had to postpone the event.
On Monday, conditions cleaned up a bit. And by the end of day two, soft-spoken 18-year-old Australian surfer Russell Bierke had emerged from the carnage unscathed and victorious.
"It didn't really feel like a surf contest," the young charger told Red Bull after the event. "I was just surfing perfect waves with a bunch of guys I really look up to. The waves yesterday were really scary [but] today was perfect. I can't really believe that I won."
Bierke finished the second day of the event with two nearly perfect rides — finishing the day with a cumulative heat wave score of 19.97, making the insanely difficult and dangerous Ours surf break look like child's play.
While Bierke's surfing was phenomenal, the main story of this event will be just how insanely dangerous the conditions were on day one.
Fed by a deep sea trench, the Ours break in Sydney's Botany Bay is one of the most unpredictable and powerful waves in the world. Day one saw the biggest surf in contest history, with waves topping out at 15 feet and threatening to drive surfers into the jagged rock shelf that sits just a few meters from the break.