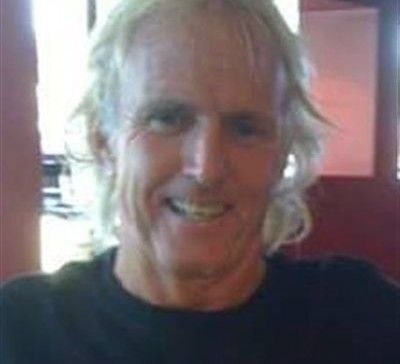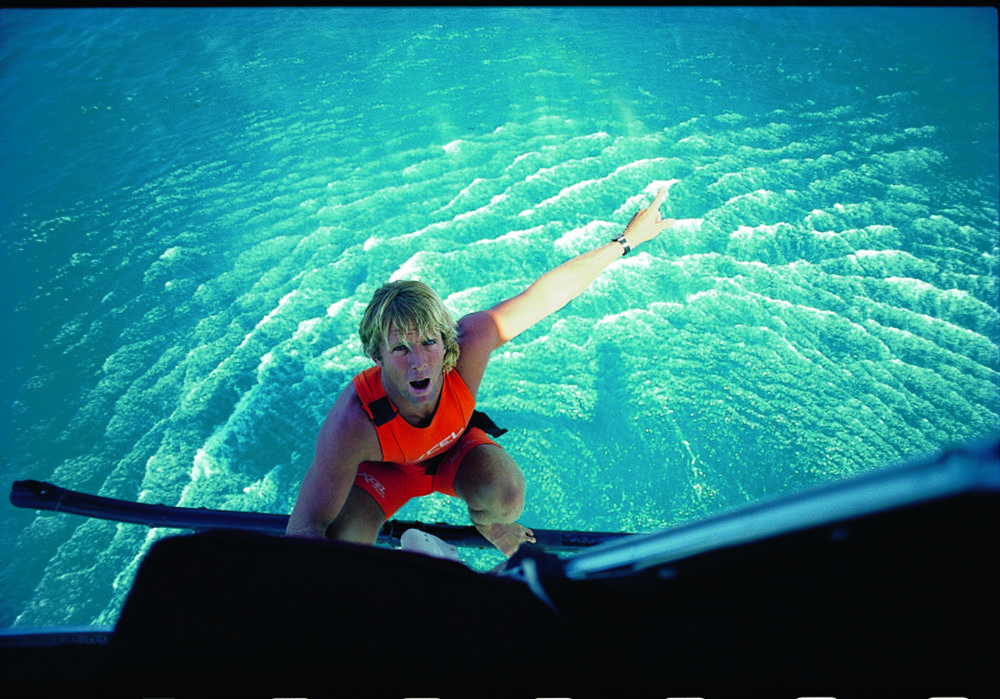 Ace on his way to stardom as he charged outer Logs 30 years ago. Photo: Warren Bolster
Alec went out to Waimea Bay late afternoon Tuesday on the rising Big Warning Level NNW and has not been seen since.  Officials are searching till dark Thursday for a Hawaii big-wave surfer and will resume Friday.
Coast Guard officials said in a statement Thursday that 59-year-old Alec "Ace Cool" Cooke was last seen Tuesday before he went surfing during a 20- to 25+-foot crest to trough swell near Waimea Bay. His girlfriend reported him missing Wednesday after he didn't return to his Waialua home.
Police found Cooke's truck with his dog and keys still inside early Thursday near Waimea Bay, a popular surfing spot.
Police said Cooke is about 5 feet, 9 inches, 160 pounds, with white hair and blue eyes. He was wearing a white T-shirt and light-blue, plaid surf shorts.
Cooke is a well-known surfer from the 1980s, who has also worked as an extra and actor in Hawaii television shows and movies. He did surf reports for about 2 decades for Surf News Network and is known for his bold approach to big waves, life and promotion. Ace was a classic NS fixture. Our thoughts and prayers are with him. SNN.
A high surf warning was in effect Tuesday afternoon because of 25- to 30-foot waves breaking on the North Shore.
Another high surf warning was issued today as another rising swell is expected to bring more 25-foot waves to the north shore through Friday.
Cooke earned a rep in big-wave surfing after a nationally publicized ride at Outer Log Cabins in 1985. The photograph of the wave, a right-hander taken by the late iconic photographer Warren
Bolster that purportedly reached 25 to 35 feet, would later adopt the phrase "The Biggest Wave" and was featured on CBS news.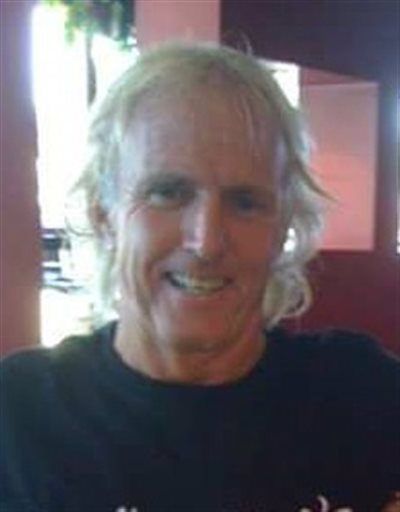 Officials are searching the area and asking anyone with information about his whereabouts to call police.