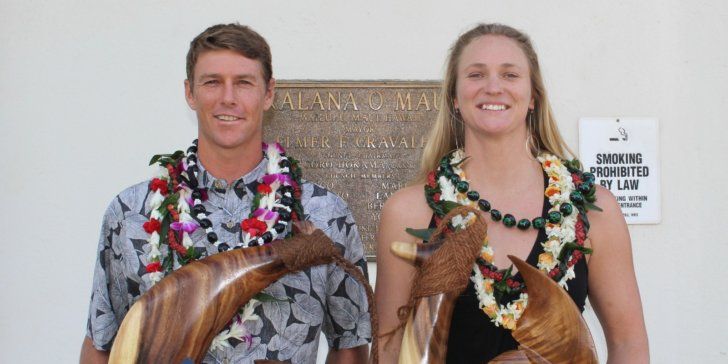 The Hawaiian Flag proudly waves for 2 of the World's Best Big Wave Champions.
Lauren Rolland
The Maui County state building reflected sunshine in the morning hours as big wave notables Ian Walsh and Paige Alms embraced against its cement exterior. An official resolution had just taken place on the 8th floor to honor the two for their wins at the 2017 Pe'ahi Challenge, WSL's most recent Big Wave Tour event which took place in October 2017 on their home island.

Ian's family and friends gathered to support the Council's resolution on Friday, January 5, 2018. WSL / ROLLAND
Their closest family and friends joined in hugs and photos outside, beneath the United States and Hawaiian flags, while congratulating Ian and Paige with ear-to-ear smiles. Handsome Bugga Productions, the team that aids in the smooth operation of the Maui big wave event alongside the WSL, snapped selfies with the athletes and stood by to represent the solidarity of the community.

Councilmembers congratulate Ian and Paige post-resolution.WSL / ROLLAND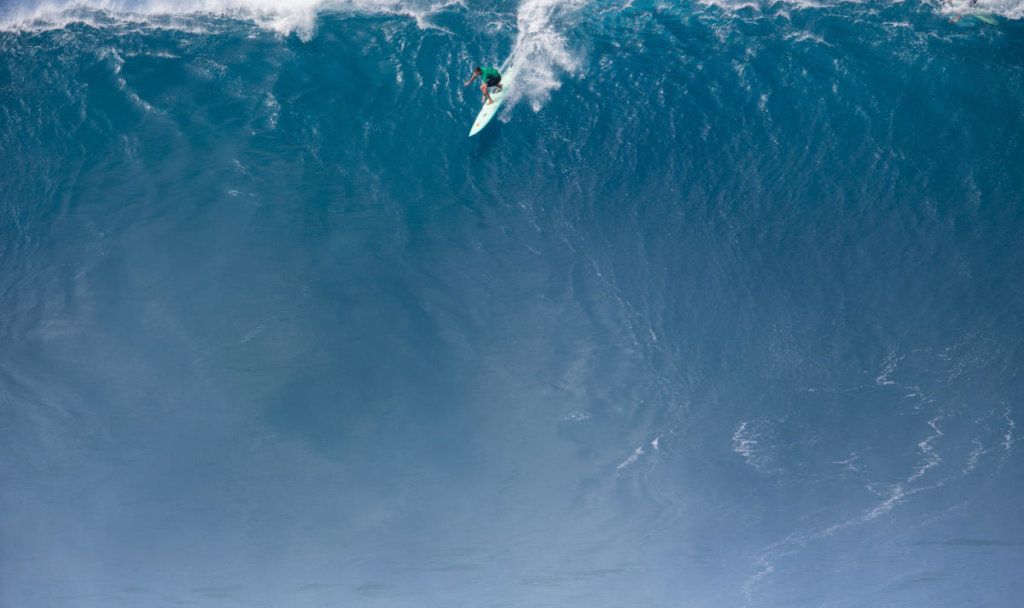 "I think, more than what the world gets to see, is a lot of hard work that happens behind the scenes," Ian commented, as he addressed the councilmembers. In the background, a monitor displayed an image of him knifing down the face of a massive wave at Pe'ahi. "At the end of the day, what (these) guys do to keep our heads above water is above all else." Ian
Ian used years of experience and calculated expertise to ride the monstrous waves witnessed during the 2017 Pe'ahi Challenge. This wave was 'at least' 30 feet.  It was some of the best big wave riding in the history of the discipline. WSL / KEOKI SAGUIBO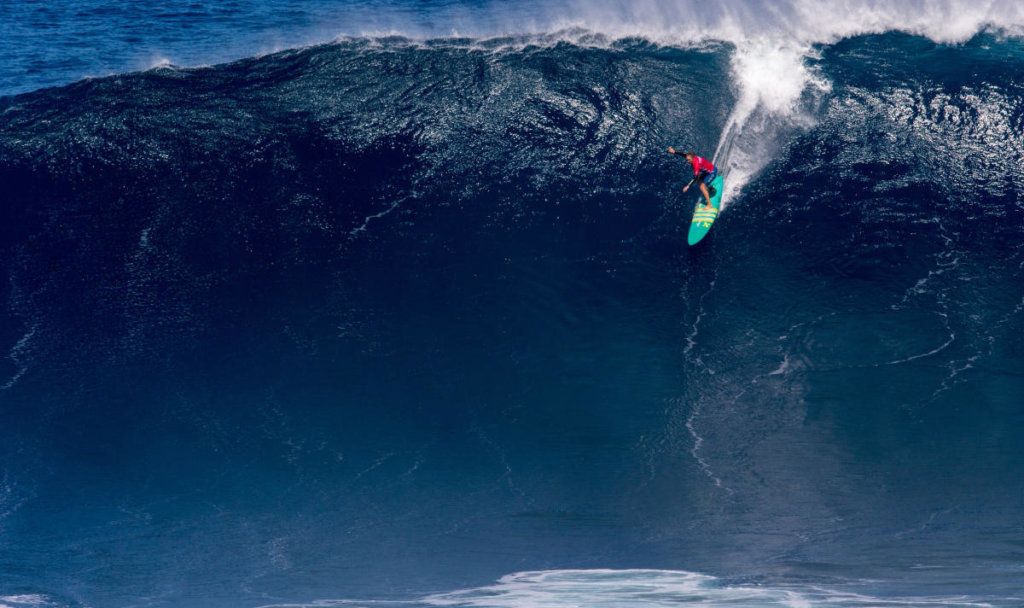 "I feel that wining this event is a win for our whole entire community, not just for us," said Paige during the resolution presentation. "I hope it inspires people from all over the world to go out and chase their dreams."
An inspiration both in water and on land, Paige continues to break beyond expectations and redefine the big wave realm for women.WSL / KEOKI SAGUIBO
READ THE ENTIRE FEATURE HERE