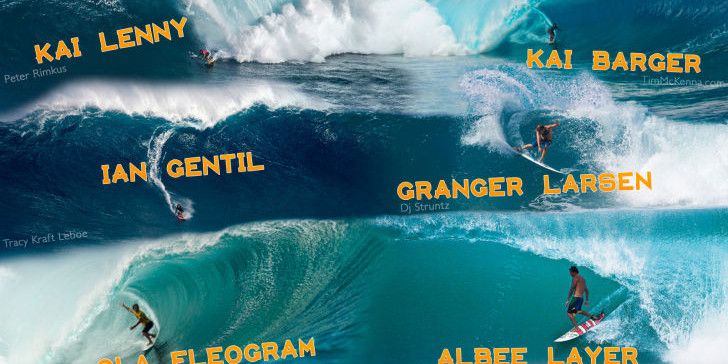 A great piece with photos and videos by Chris Norberg from the Pride of Maui. Check out who kicks it off. Ian Walsh.
Born on Maui's north shore in 1983, Ian Walsh began surfing Maui's biggest surf break,
Jaws
, for the first time at age 16. After graduating Valedictorian of King Kekaulike High School, Ian went on to ride a 70 foot wave at Jaws before his 21st birthday, earning a nomination for Wave of the Year at the Billabong XXL Awards. Several nominations, awards, years and countless monster waves later, Ian continues to gain momentum and recognition for his skills in big wave surfing.
Read more: the whole line up of Maui talent HERE