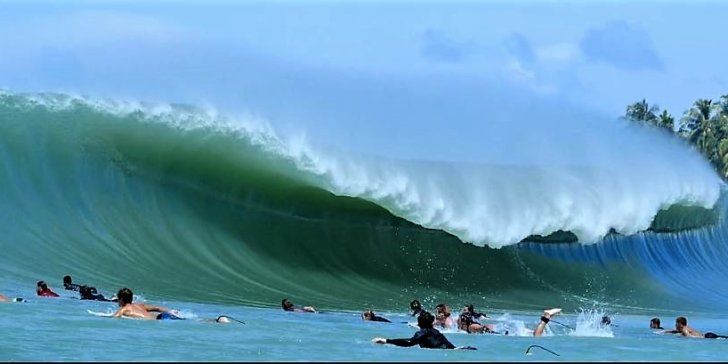 Frame grab reveals the power, perfection, and darkness of heavy water pits. 

Frame Grab reveals how far up the Reef unloads before anyone attempts the take-off. 
TYLER NEWTON – NIAS 2018
Would you surf Indo's original right-hand barrel at its best and biggest?
Since the '80s Nias became known as one of the most doable Indo barrels.  Then, the 2005 earthquake lifted the reef and turned it into one of the World's most challenging tubes over 6′ Hawaiian Scale.
These days, dozens of talented slab men have made the corner of Lagundri Bay a must surf destination every time it fires.
Good luck having a relaxing day in any sizable Nias lineup.
DIRECTED BY – ETIENNE AURELIUS
CINEMATOGRAPHY BY – CARLO CORAL – BRUNO ZANIN – JUSTIN BUULOLO – ETIENNE AURELIUS

Black Hole. Is anybody in there?! (look closely)

The volume of water moving around this wave, this reef is awesome. Note the amount of exploding White Water.