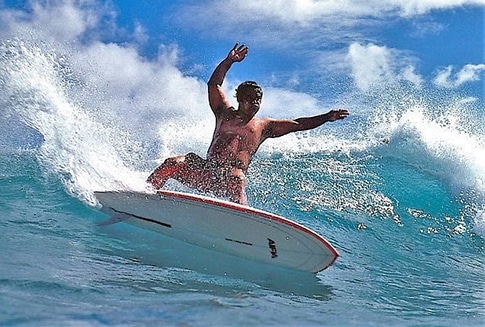 Hawaii's & the World's Surfing Legend left us January 15th as the BIG Saturday swell neared the Islands.
One of the Biggest swells of the the past decade honored one of the Biggest names in Surfing History: Ben Aipa.
Ben left us on Aloha Friday at his Hilo home at the age of 78 in the presence of his wife, Lenore.
In addition Lenore, Ben is survived by son Akila, also a shaper in Waialua, his daughter Lokelani Sarazen, a Navy nurse in Florida; Duke Aipa and eight grandchildren.
Our Thoughts and Prayers are with his Family and Friends.
"I can still clearly picture Ben ripping out in 6-10′ Laniakea in the 80's; he'd just power on, full throttle through his low squat bottom turns… under gapping lips… and hard carving off the tops….he was in the zone all the way through from the outside.
Later in life -maybe 15 years ago or so, I recall Ben paddling out at Bowls, head down, focused and still surfing so good…like Ben Aipa always has. A joy to watch. He looked lean and mean too. Like he was on a program. It inspired me to keep going into my 'mature years'…I can't say I've kept up 🙂 but I'm trying, Thanks to Ben. Aloha. GQ"
The family is planning a memorial ceremony this summer Aug. 17 at one of his favorite spots, Ala Moana Bowls.
The powerhouse Hawaiian  achieved renown in the 1960s and '70s -even into the the new millennium- as a creative surfer/shaper as well as a dedicated coach and mentor to hundreds.
His son Duke said Ben died of complications from diabetes and Alzheimer's.
He was inducted as a surf pioneer into the Surfing Walk of Fame back in 2018 and joins Duke Kahanamoku, George Downing, Eddie Aikau, Rabbit Kekai and Fred Hemmings (Fred was Ben's teammate in the 1968 World Championships and won the Title on an Aipa board)!
Cover Shot: Aipa at Kaisers 1976. Courtesy Ben Aipa, photo by Bolster.
View this post on Instagram
Aipa's impact on the development of modern, high-performance boards cannot be overestimated. He started his craft all the way back in 1966!
'Aipa Surfboards' officially began in 1970. One of his most popular innovations was the swallow tail and the "stinger" design.  Ben's boards were ridden by Michael Ho, Larry Bertlemann, , Buttons Kaluhiokalani and Mark Liddell and many other legends.
His business boomed but he also made time to coach world class legends like Brad Gerlach, Bruce Irons, Bethany Hamilton and Kalani Robb, in addition to World Champs like Sunny Garcia, Andy Irons….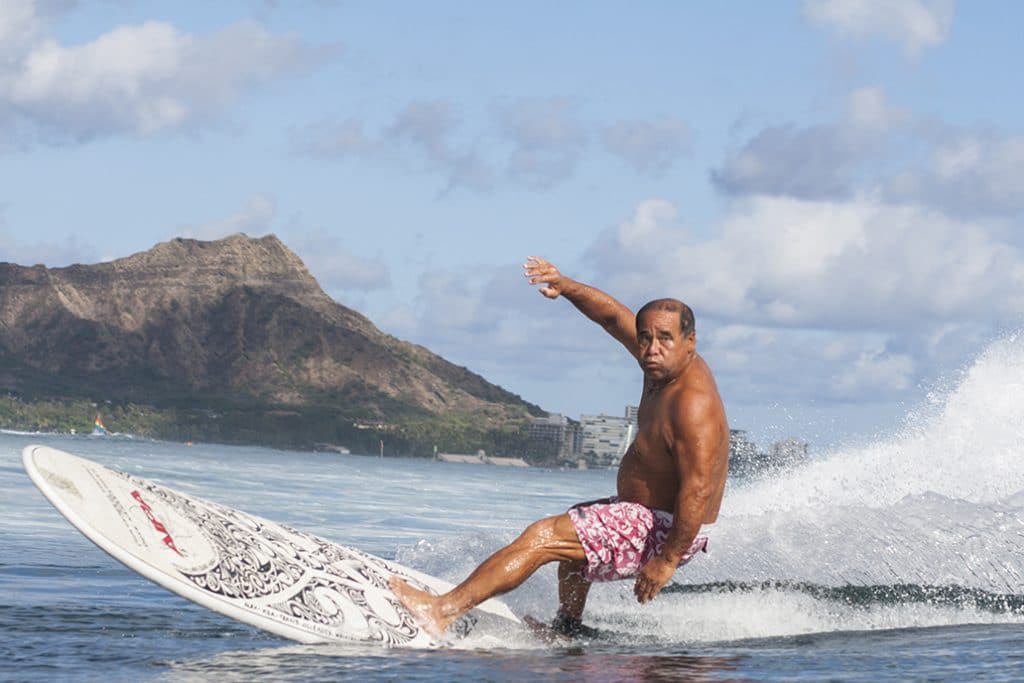 PHOTO: Ben Aipa at Waikiki. Photo courtesy of Aipa family.
Today, his sons, Akila and Duke, carry on the family tradition.
Ben was Born Aug. 17, 1942 on Kauai but his surfing roots were in 'town'….amazingly he had a late start in surfing at the age of 22.
View this post on Instagram
I SEE YOUR POWER LIST AND RAISE TWO MORE! 15 GREAT POWER SURFERS
Ben was still a hard charger later in life winning the grandmasters (1989) and legends (2000 ) divisions in the US Surfing Championships.
Gerry Lopez described him this way… "When you see Ben coming, don't think, just get out of the way"
One of Ben's many great quotes was "Keep your eye on the horizon : It's not what happens right in front of you ; just look down the line."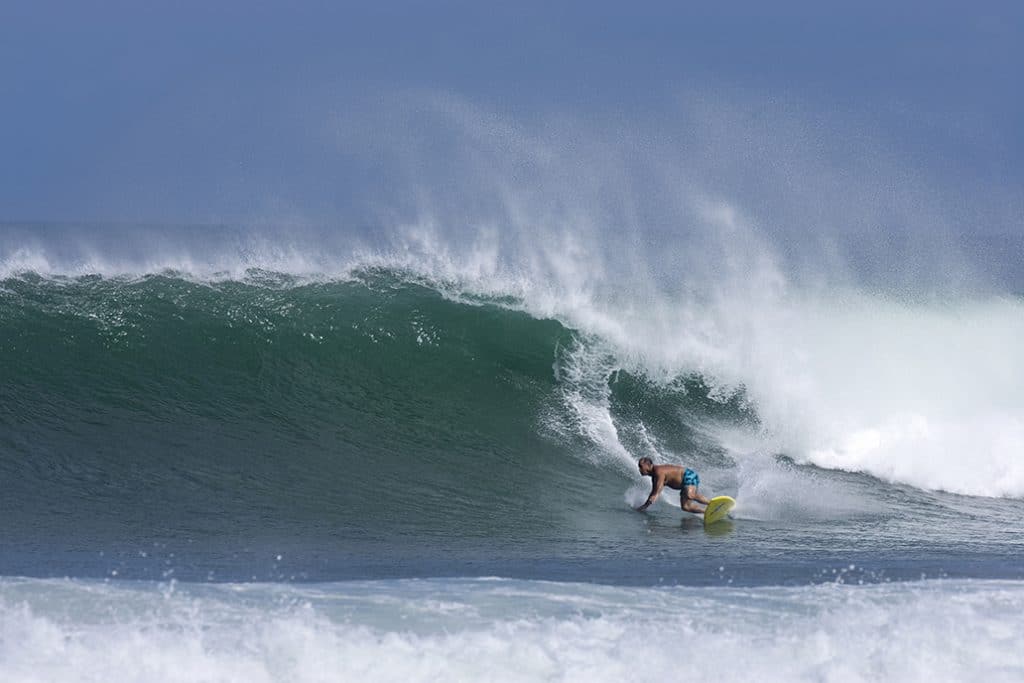 PHOTO: Courtesy of Aipa family.