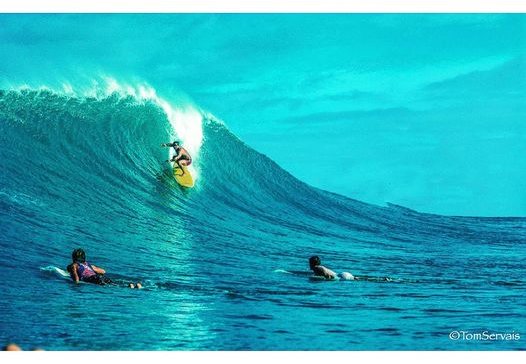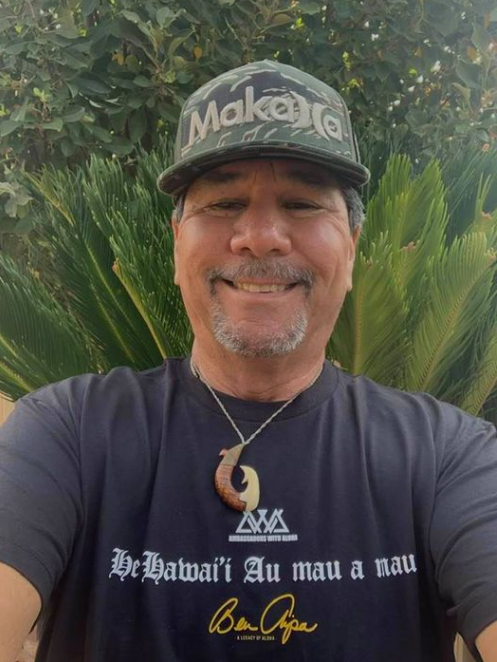 Duke Aipa for his Father's Ceremony… "For years, following in the steps of the Great Duke Kahanamoku…I appreciate you all as being Ambassadors of Aloha yourselves…so in that…I call Eric Keawe..the Blowing of the Pu…A Call to the Divine…to Welcome in the Spirit of our ancestors…in this moment"

Aipa bloodline: born and raised in the tradition of he'e nalu from the womb to the tomb.
I love you, Dad. akila_aipa
Front page classic Ben Aipa image by Tom Servais…
"Ben Aipa, Sunset Beach, Nov 1984. A 'Gentle Giant' with a 'Heart Full of Aloha'. His impact on surfing is immeasurable, as was his personality and kindness. Missed but never forgotten. His Paddle-Out Ceremony was held this morning at Ala Moana". Tom Servais/FB

Our HEARTS go out to ALL Our AIPA OHANA!!!
ABSOLUTELY LOVE U GUYS!!!
Can't believe we r not there.
Definitely there in Spirit & Love!!
Abundant Prayers & Blessings ALWAYS!!
Waves are going off in your honor…

Aloha Unco Ben! Mahalo for your wisdom you shared throughout all these years and for all the boards you shaped us. RIP. Tony Abuan

Timeless Photo above and below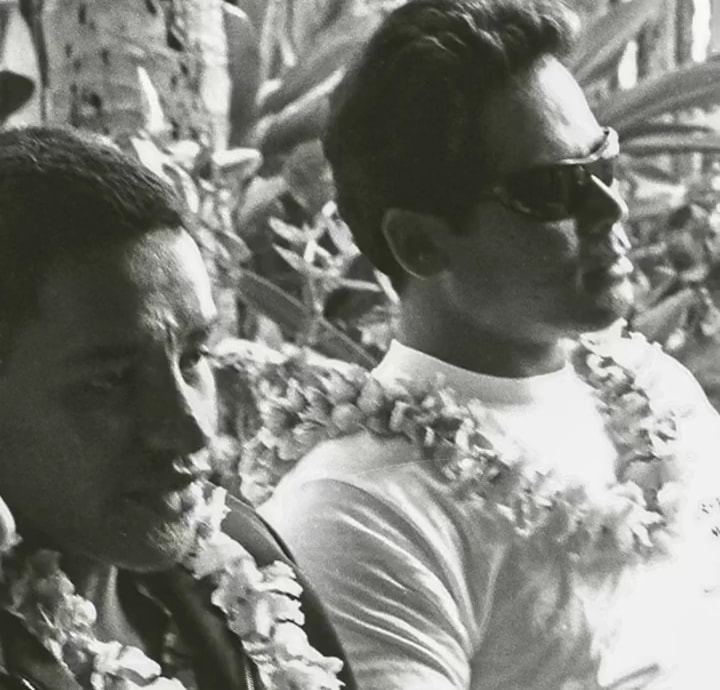 ALOHA'OE UNKLE BEN .. MY VERY FIRST BOARD WAS AN @tcsurfboards 6'4″ AIPA TWINNY SQUASH
EYE ENDED UP GIVING TO A TROUBLED YOUTH ON THA PROMISE OF DOING BETTER IN HIS LIFE ; WHICH HE DID
.. A LESSON OF HOW HE TOUCH LIVES W HIS CRAFT. Steven Kawika Wurld

Love these 2 guys ever since they were little kids. Now they're all grown up and taking charge of the Aipa name. One day I'll share a story with them about they're father Ben, and how much he told me he cared about them and sister Lokelani. Akila on the left is a total class act human being and so proud of how he turned out, and good hearted Duke, when he was a little kid, I always smiled and laughed, just a natural at everything he did. Reid Inouye/FB
Just in case you did not know…
Hawaii's and the Surfing World's Iconic Hawaiian surf legend Ben Aipa passed away at the age of 78 in Jan 2021.
An accomplished surfer, innovative surfboard shaper, and tenacious coach who influenced many generations.
Ben Aipa was born in 1942 in Honolulu
Check out The Legends Legacy HERE
Check out this vintage Vid with Ben and Larry…