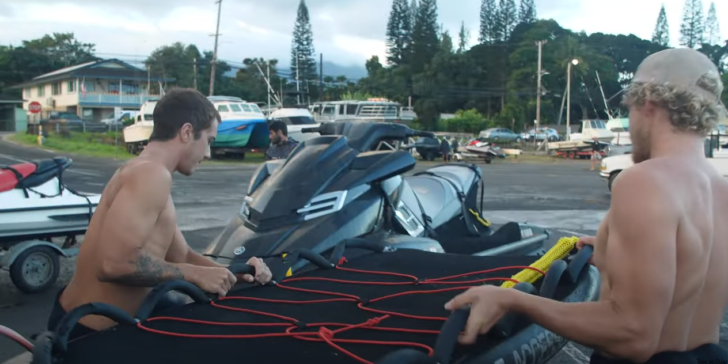 BIGGEST SWELL IN YEARS! SURFING MASSIVE OUTER REEF!
"IT'S FLEXING" MARK HEALEY IN FRAME GRAB BELOW. YOU CAN SENSE THEIR FOCUS AND NERVES.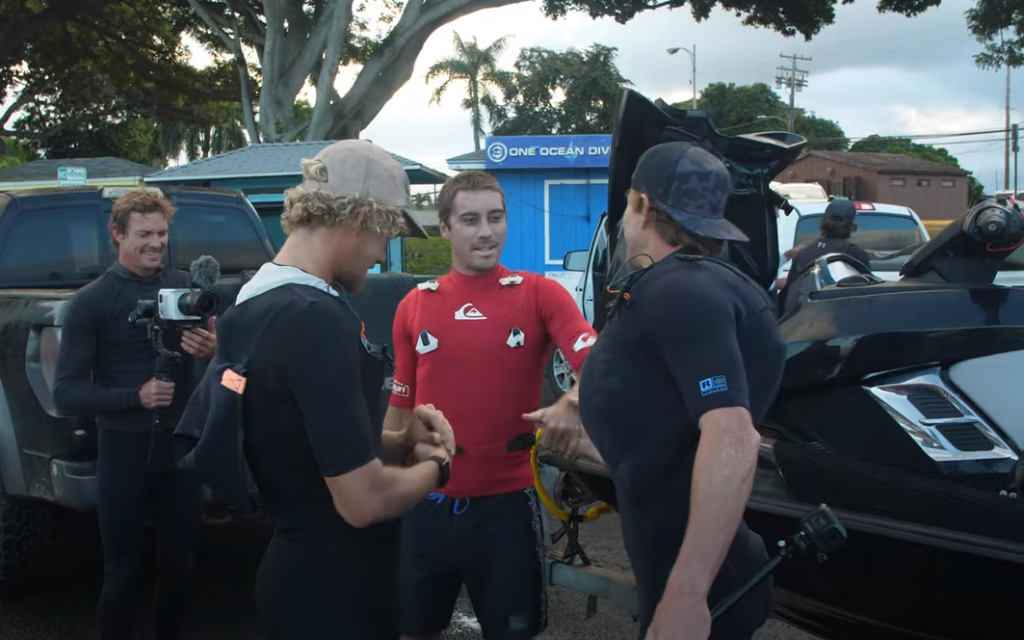 "I'm a little nervous, not gonna lie," Koa Rothman revealed in Haleiwa harbor prior to the session. "But I'm excited, and I'm ready for the day. And, I'm going to send it. And that's it. That's all I have."
The post high from charging some of the heaviest waves on planet earth?
Koa summed it up…"What an incredible day. I got barreled. John got barreled."
"He got some super crazy ones, Healey got crazy ones, Twiggy got crazy ones. It was a good day just right here in our backyard. So much fun."
THE MUSIC & ACTION KICK IN 7:30
"OH MY GOD"… "ARE YOU KIDDING ME?!"