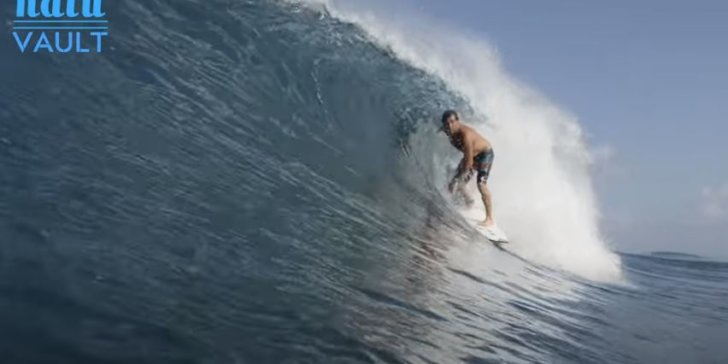 North Shore, Oahu. December 14, 2015, Pipeline and Backdoor with the late, great Larry Haynes swimming around shooting his friends- the surfers. Kelly Slater, Kai Garcia, Michel Bourez, Peter King, Ross Williams, Strider Wasilewski, Mark Cunningham, Kieren Perrow and others out surfing on a small-medium size day at Backdoor and Pipeline. This is a quick raw edit, just getting this out for friends and family of Larry to see. RED camera does not have an onboard mic so we put some basic music. Larry was one of the boys and he was loved by all.
Sincere condolences to Larry's many friends and his loving family. Larry Haynes was one of the all time great water cinematographers and his positive energy is missed by all. Larry Haynes (1961-2023)
We are humbled to be taking care of Larry's archive.
About Nalu:
Nalu is Curating the archives of cinematographers and filmmakers. Nalu TV is remastering and streaming classic surfing films. Nalu Films is creating new content from the Nalu Vault, a massive library of historical films, footage and photographs.
Nalu TV Streaming Movies
Nalu Films Creating Content
Nalu Vault Curating Archives
ALSO STREAMING ON NALU.TV
Searching for Tom Curren, a film by Sonny Miller
25th Anniversary Remastered in Memory of Sonny Miller (1960-2014)