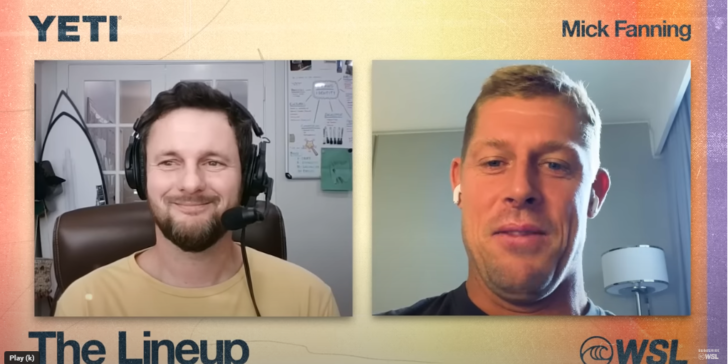 The lineup with Dave Prodan
Mick Fanning – What Makes Bells Beach So Special, Plus The Resurgence Of Australian Men's Surfing
Three-time World Champion and four-time Bells Beach winner Mick Fanning joins the podcast.
He talks about what makes Bells Beach so special, the aura surrounding the wave, the resurgence of Australian men's surfing on tour, Owen Wright's final competitive event, and the added dimension of the Mid-season Cut.
He discusses his post-Championship Tour career, becoming a father, going on a Rip Curl Search trip with Gabriel Medina to a secret location, finding your place in the free surfing space, his lifetime deal with Rip Curl, and the many other companies and passions he's working on.
Mick also gives advice on how to deal with pressure, shares what types of boards he's riding now, and looks back at his career-altering win as a wildcard at the 2001 Rip Curl Pro Bells Beach.
Bells Beach means Australian surfing heritage.
As one of the sport's longest-running events, it's an old-school test of power and rail-to-rail surfing for today's progressive athletes.
The deep history, combined with the pressure of the fast-approaching Mid-season Cut, makes getting a win and ringing "The Bell" one of the great honors in the sport.