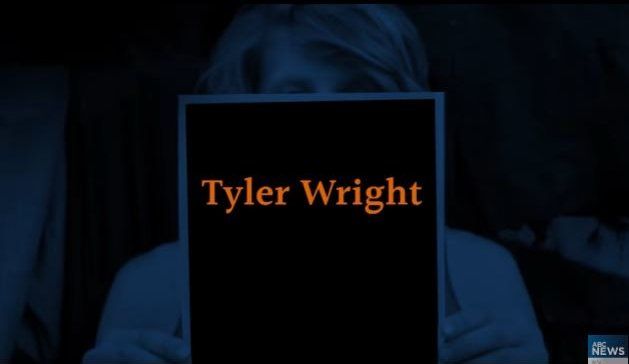 Reigning surfing world champion Tyler Wright has revealed she nearly quit the championship tour after her brother Owen Wright was seriously injured during a warm-up surf at Pipeline in Hawaii. At 21, Tyler became her brother's primary carer. She felt at a crossroads: should she quit the tour to be by her brother's side, or leave him to chase her dream of the world title?
The show goes far back in the Wright siblings surfing life. But the poignant  part of the Wright saga begins in Dec 2015 at Pipeline. Mick Fanning shares for the first time the Pipe incident that nearly halted Owen's career…..
"Owen and I ran out together, and because Owen and I surf differently, I went straight out the back. Owen sat right in the heaviest part. When the next wave came, he was probably about 10 feet in front of me. We both just duck-dived it. I got rag-dolled and shaken around quite a bit. As I came up, I didn't see him. I looked back and he was 20 feet behind me. I didn't really think anything of it. I just thought he got stuck in the wrong spot or something like that. We both walked up the beach together and he seemed perfectly fine."
Then – Owen takes a nap,  wakes up  disoriented. He heads to the hospital and, as Tyler explains, "you could tell in his eyes. My brother never looks panicked. He's always been very calm and collected in most situations. But his eyes…his eyes…it was like the scariest thing I've ever seen. They diagnosed him with a traumatic brain injury and a minor brain bleed."
For Tyler, the near tragedy was used as motivation to win her inaugural World Championship Title last year. Just as her brother was always by her side for support on tour, Tyler finally found that extra something she needed to finally bring home the trophy. "I felt that the family needed it," Tyler said.
With her Brother's impossible comeback to win the Quik Pro early March, it's clear the power of the Wright Ohana is undeniable.