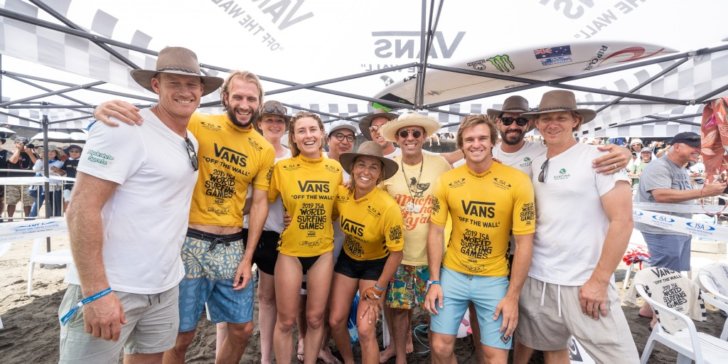 World's best men and women enter the water together for team relays on fifth day of ISA World Surfing Games presented by Vans
Team South Africa earns Silver, USA earns Copper, and Japan earns Bronze
Japan's 2018 Copper Medalist Shun Murakami earns top wave scores and heat total
ISA's newest Member Nation American Samoa makes World Surfing Games debut
Team Australia displayed the well-balanced attack of their men and women surfers on Wednesday and took the ISA Aloha Cup Gold Medal at the 2019 ISA World Surfing Games presented by Vans in Miyazaki, Japan.
Ryan Callinan's 7.33 wave score led Australia in the Final and along with solid performances from teammates Owen Wright, Sally Fitzgibbons and Nikki Van Dijk, their team total of 38.19 points narrowly edged out Team South Africa for the Gold.
"It's a great feeling to be a part of a team," said Callinan. "It's so different for our sport to be here representing Team Australia and to get a win is amazing.
"It had a relaxed vibe to it and all of the other countries involved looked like they were having a lot of fun. We really embraced the opportunity."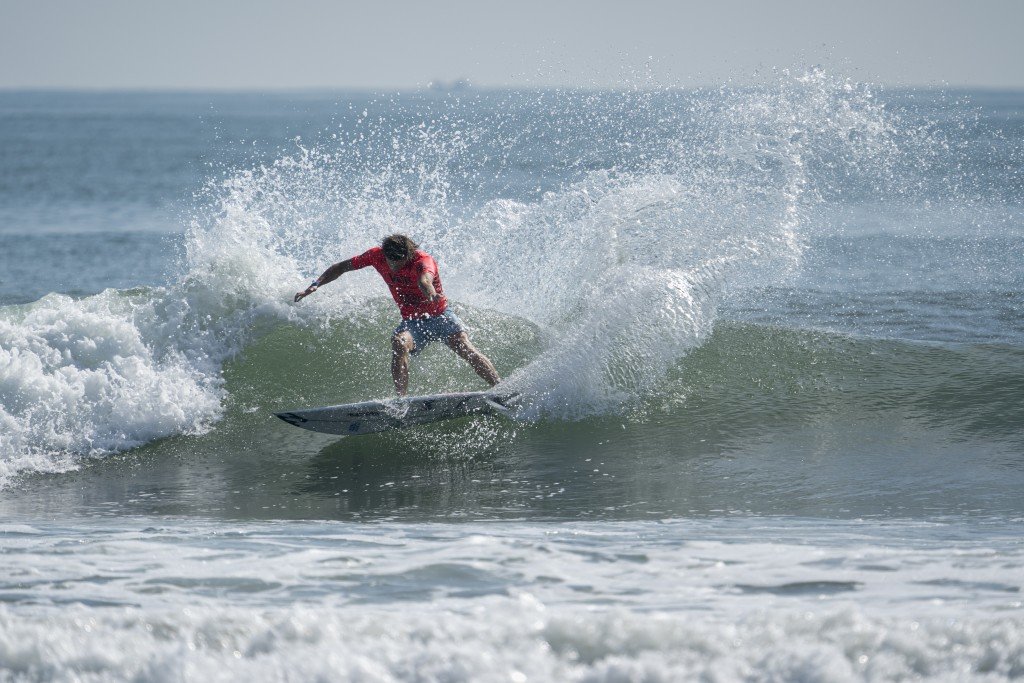 Team South Africa was anchored by Jordy Smith, who earned the two highest wave scores of the heat with 7.47 and 8.5. However, South Africa's team total of 38.11 came up just short of Australia, awarding them the Silver Medal.
Team USA was in position to take the Gold Medal with Kelly Slater looking for a final wave in the dying minutes of the heat. Slater found a meager 3.2 wave score that was enough to push USA into the lead, but he fell on his final maneuver that forced him into a long sprint to the beach. Coming up just seconds short crossing the team box, Team USA was charged with a 5-point penalty for not finishing the relay in time and therefore dropping to Bronze Medal position with 35.38 points.
Team Japan, who also was given a 5-point penalty for not finishing in time, totaled 28.10 points in the Copper Medal position.
The ISA Aloha Cup is a team relay event that features two men and two women from the top eight teams from the 2018 ISA World Surfing Games in Tahara, Japan. There are two semifinals and a final where each surfer catches two waves in their leg of the relay before tagging in the next teammate. The total of all surfers' waves becomes the final team score.
The first Semifinal featured Japan, South Africa, Peru, and Argentina, while the second Semifinal featured Australia, USA, France, and the defending Aloha Cup Gold Medalist, Spain.
Teams Japan, South Africa, USA, and Australia advanced through to the Final, making the most of the clean, knee to waist high conditions at Kisakihama Beach.
Australia's Ryan Callinan stood out in the Semifinals with the highest score throughout the entire Aloha Cup, scoring an impressive 8.5 point ride to take Australia to the Final.
ISA President Fernando Aguerre said:
"The ISA Aloha Cup is a unique medal competition at all ISA Global Events. It's full of unity, camaraderie, and joy that epitomize the ISA spirit.
"Drama was not lacking in today's final as we were on the edge of our seats until the final seconds. Congrats to Team Australia for putting together an all-around, team performance to earn the first team-oriented Gold Medals of the event."
Competition on Wednesday continued with Men's Main Event and Repechage Rounds in Miyazaki.
Shun Murakami, a member of Japan's 2018 World Surfing Games Gold Medal Team and individual Copper Medalist, was the top performer, earning the two highest wave scores of 8.83 and 7.67 to sum up to the highest heat total of 16.50.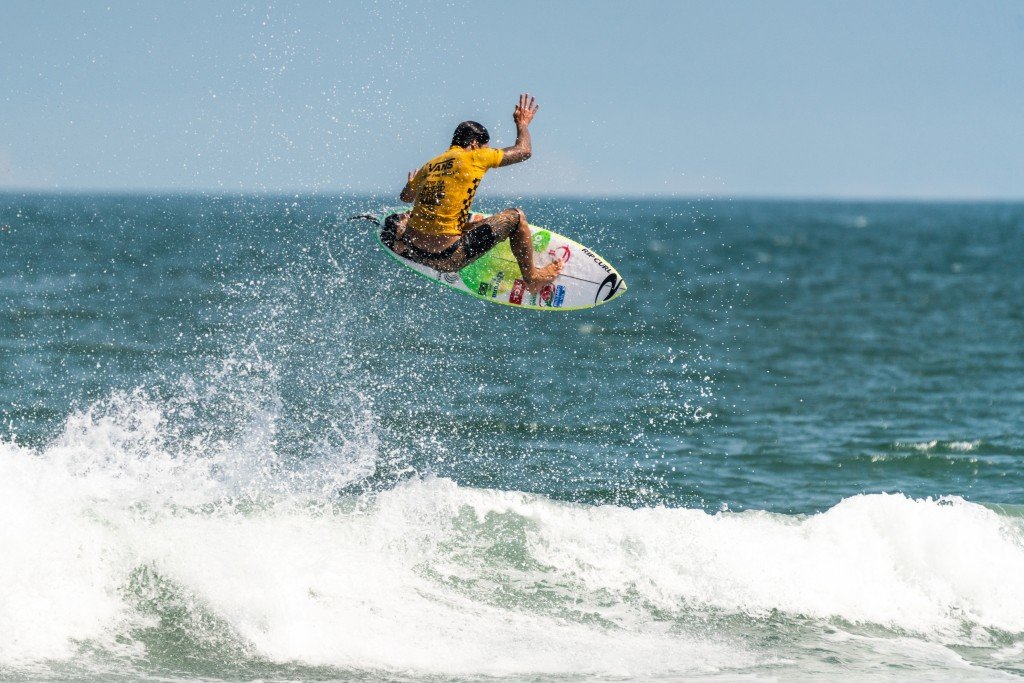 Brazil's Gabriel Medina awed the crowd of thousands with huge aerial maneuvers, earning a heat total of 13.50 to advance into round 2.
"I am loving my time here in Japan," said Medina. "Representing my country in the Olympics in 2020 would be a dream come true.
"I grew up watching Team Brazil in all sports and now it feels great to be part of the team myself. That's why we are here after all. Hopefully it all works out and I can represent my country next year in Tokyo."
In a historic moment for the growth of surfing around the globe, the ISA's newest member nation, American Samoa, made its debut in the ISA World Surfing Games.
16-year-old Liam Wilson, the sole representative of his nation, didn't advance through his round 1 heat, but he spoke about what it means for him to compete here in Japan.
"It's amazing to surf against the best in the world," said Wilson. "You don't get this chance every day. It's a once in a lifetime opportunity.
"There are not a lot of surfers in American Samoa, so I hope that I can make the sport more well-known. I hope I can show the kids that there is another sport to practice other than football or rugby."
Williams was able to advance in his following Repechage heat.
The tentative schedule for the remainder of the competition is as follows:
September 12-14
September 15
Final Open Men
Closing Ceremony
The 2019 ISA World Surfing Games presented by Vans is broadcast Sept 7-15 on www.isasurf.org.
Within the country of Japan, the broadcast is exclusively available on Abema TV.
ISA Aloha Cup Results:
Gold – Australia
Silver – South Africa
Bronze – USA
Copper – Japan