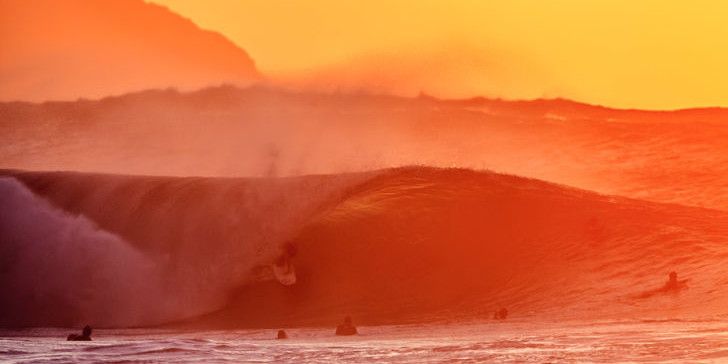 First off, we want to thank you for your awesome support over the years. This is our home, where we started. You've helped make SNN Hawaii's #1 surf source for decades. It is our hope to keep growing SNN over the coming years. We'll help keep you & your friends even more stoked, scoring the best surf in Hawaii. That's our focus. The best surf information in the Birth Place of Surfing.
In order to pull this off we need your help. SNN reaches big numbers of surfers but we're a small company and live streaming cams are costly. But we can continue to build SNN with your membership contribution. We plan to ramp up with a hand full of new Cams in 2015 if enough of the community joins.  When you contribute you'll also be stoked knowing you'll be helping Surfrider and Access Surf as SNN gives a portion of all we make to these incredible non profits.  Their stoked, too. So, thank you.
SNN has upgraded our Cams to HD and come up with great features. 1. You can load and watch multiple cams at once (as many as we have). 2. You can take a quick glance at all  cams as thumbnails to see where surfers are sitting, size, texture and angle of swell, all in a few seconds. If one cam is of particular interest just click that cam for the live streaming. 3. You can take a look back in time with the SNN Cam Archives to see how size and conditions were for 5 days back. Sick!
In addition, you'll have hand written and refined 10 day forecast plus, you can sign up for email alerts. SNN will also be sending out $25.00 gift certificates from our loyal sponsors in a random drawing each and every week for an entire year. Stoked!
This is a great start and a win win for everyone. So please sign up today. The best deal is annual which equals just 5.00 a month to be in the know and score.
Again Mahalo and Aloha,
GQ and the SNN Team.
New improvements in addition to the cleaner look of SNN.
Great tide graphs for key shorelines for all Islands out a month. Plus, a current time line showing exactly where the flows heading. All the tide graphics, sun and moon information are yours at a glance.
Easy to use photo sharing at the bottom of our page with community 'favorites' option. Keep it surf.
10 day surf forecasts for premium SNN members.
Swell direction and periods on the front page for all swells thanks to our partnership with PacIOOS.
The Posts/Stories can be moved manually…just swipe with your mouse.
And of course, the CAMS: you can view more than one at a time. In fact you can load up to 8. Plus, we have a CAM snap shot page, great for a fast over view. We even have archives that look back on swells are they change everyday. We will be adding 4 new cams in 2015 for Premium Supporters. Mahalo!
The SNN Ohana look forward to building bigger and better features for you in the coming year. Happy Surfing.