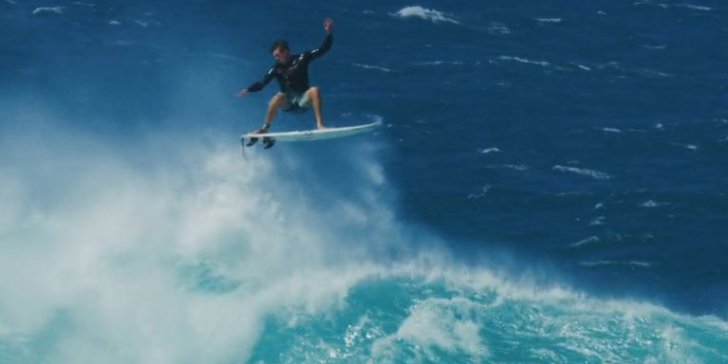 Pe'ahi specialist shows us his "Natural Process". Watch this new edit from DaKine as Layer shows us his airs and tubes skills.
He had hip surgery last year, then jammed over to Europe and surfed in the Red Bull Airborne in France. Then Albee chased big barrels in Portugal.
Back home on Maui, he scored what the "best non-Jaws wave of my life".
Oh, and he stomps another double alley-oop, attempts a few more backside 540s….
Layer did all this since recovering from a serious concussion -out at Jaws- a true warrior talent.

There are no complacencies when it comes to progressive surfing. Boundaries continue to be broken above the lip or inside the eye of the beast.
Natural Process is a way of life for Albee and the team.
Every session has an expectation that hasn't been done before.
Whether it's in the warm waters of Maui, or the frigid perfection of France and Portugal, our crew makes it clear, progression is everything.
Natural Process from DAKINE on Vimeo.