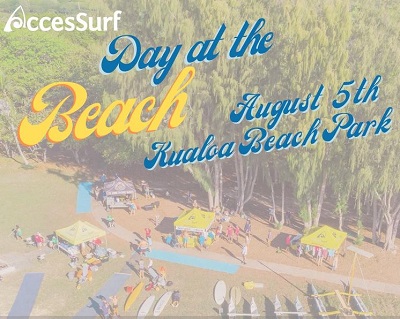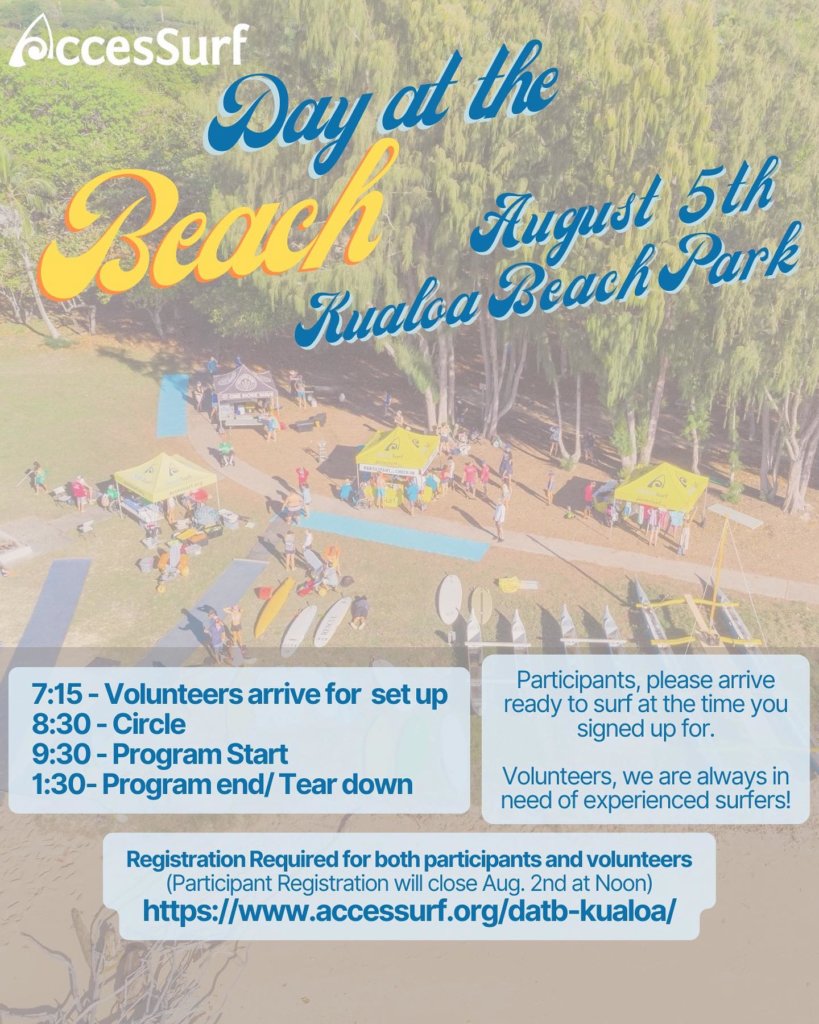 Registration is OPEN for our August 5th Day at the Beach.
Unlike most of our beach days which is held at White Plains Beach, this year it will be at Kualoa Beach Park!
We hold our Day at the Beach only ONCE a year at Kualoa Beach Park. It's going to be an exciting day!
As always, we are in need of water support & volunteers for this fun, flat water day!